Former Tanjong Pagar Railway Station to open for Vesak Day
Home
> Articles > Press Releases > 2016 > Former Tanjong Pagar Railway Station to open for Vesak Day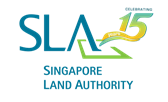 Former Tanjong Pagar Railway Station to open for Vesak Day
The iconic Tanjong Pagar Railway Station (TPRS) will open its doors to the public for Vesak Day on 21 May 2016 (Saturday), from 9am to 6pm.
2 Members of the public can take the opportunity to visit the historic site to snap photos of the national monument and submit their entries for the SLA "Celebrating Places and Memories" Photo Contest, which is on until 12 June. In addition to TPRS, photo enthusiasts can also check out many of our unique State properties at
www.sla.gov.sg/slaplacesandmemories/
3 Visitors to the Open House can also catch a last glimpse of 'WOMEN: New Portraits', an exhibition of newly commissioned photographs by renowned photographer Annie Leibovitz. The exhibition at the TPRS Main Hall is currently ongoing and will end on 22 May 2016. Admission is free.
4 TPRS served as the key operational railway station in Singapore since it was officially opened in May 1932 until operations ceased on 1 July 2011. As the historic gateways for rail travel, TPRS was gazetted as a national monument since 2011. SLA opens TPRS to the public on public holidays for people to enjoy the State property. More information about the Open House can be found on
SLA's website
.
-End-