A Ride Down Memory Land - PA Carnival @ Tanjong Pagar Railway Station
Home
> Articles > Press Releases > 2016 > A Ride Down Memory Land - PA Carnival @ Tanjong Pagar Railway Station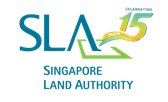 Relive the kampong spirit of the 60s at a carnival in the iconic Tanjong Pagar Railway Station, featuring PA's Be My Kaki Movie Bus


Remember the days when you watched movies under the stars, together with your family and friends? Or headed down to Tanjong Pagar Railway Station to take a weekend trip out of town? Now you have the chance to relive these memories!
2 The People's Association (PA) has partnered the Singapore Land Authority (SLA) to hold a carnival for residents at the iconic Tanjong Pagar Railway Station on Saturday, 11 June 2016. This carnival will be graced by Minister Chan Chun Sing, Adviser to Tanjong Pagar GRC Grassroots Organisations.
3 At this carnival, residents can watch a movie screened outdoors from PA's Be My Kaki bus, shop at the farmers' market, take part in exciting carnival activities and even play a part in helping needy families. All these, under the distinctive arches of Tanjong Pagar Railway Station, one of Singapore's most unique heritage sites.
4 PA's Chief Executive Director, Mr Ang Hak Seng, BBM, said, "Although the trains are no longer running at Tanjong Pagar Railway Station, we have brought in a bus that can bring people together. Over the past five months, our Be My Kaki Bus has entertained more than 22,000 residents in more than 60 locations across our heartlands. To cater to popular demand, I'm pleased to share that we will be increasing our fleet to three movie buses in the coming months."
5 SLA Chief Executive, Mr Tan Boon Khai, said, "In celebration of our 15th anniversary, we are pleased to collaborate with PA and the grassroots volunteers to host this event at the iconic Tanjong Pagar Railway Station and to build greater public interest and appreciation of State properties. SLA is committed to managing State properties and land for the benefit of all Singaporeans."
6 Members of the public will be treated to a screening of "Long Long Time Ago 1", which was produced to commemorate Singapore's 50th birthday. The film's director Jack Neo, and cast members Aileen Tan and Ryan Lian, will also appear for a meet-and-greet session before the movie screening.
7 Mr Jack Neo said, "It's great that this movie can be screened at this heritage site. I hope that through the movie, residents will learn more about the kampong spirit of the 60s and 70s, as well as learn to treasure the social stability and community bonds that we enjoy today."
8 This carnival was made possible by Tanjong Pagar-Tiong Bahru Grassroots Organisations, with the support of SLA. In the spirit of "gotong royong", part of the sale proceeds from the farmers' market will go towards helping needy families in the Tanjong Pagar-Tiong Bahru Division. Residents can also try their hands at clay art, origami and face painting before the movie screening.
9 "We are delighted to hold our community event at such a special venue. Through this event, we hope to bring residents closer together and allow our youths to learn more about Singapore and the Railway Station's history," said Mr Ho Nai Chuen PBM, Tanjong Pagar-Tiong Bahru Citizens' Consultative Committee Chairman.