Have a Thai Fantastic time at TPRS!
Home
> Articles > Press Releases > 2016 > Have a Thai Fantastic time at TPRS!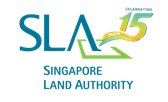 The iconic Tanjong Pagar Railway Station (TPRS) will open its doors to the public for Hari Raya Haji on 12 September 2016 (Monday), from 10am to 9pm.
2 As part of the Open House, the Singapore Land Authority (SLA), in collaboration with Fleawhere, will organise Fantastic Thai Market. This first-ever Thai-themed flea market features more than 100 food and merchandise stalls, as well as food trucks by Kerbside Gourmet. In addition, Kombi Rocks would offer rides in vintage Kombi vehicles. Visitors can also look forward to extended opening hours till 9pm.
3 SLA Chief Executive Tan Boon Khai said, "As the custodian of State land and properties, it is our responsibility to preserve our heritage for current and future generations to enjoy. This Open House, SLA looks forward to welcoming our 100,000th visitor to TPRS."
4 Since February 2015, SLA has opened the TPRS on public holidays for the public to visit the national monument to enjoy its history and charm.
-End-