SLA launches new online service, MyProperty, to offer free access to title information for property owners
Home
> Articles > Press Releases > 2016 > SLA launches new online service, MyProperty, to offer free access to title information for property owners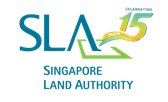 MyProperty provides property owners the convenience to access information on their property online. The inaugural feature on MyProperty allows property owners to view their title deeds and boundary plans.
2. Currently, members of the public who wish to view a property's title information or any encumbrance, e.g. caveat lodged against the title could purchase the information via SLA's Integrated Land Information Service (INLIS) or over the counter. A fee of $5.25 to $16 is payable depending on the type of information required. A property owner checking on his own property title would also pay the same fees. With the launch of MyProperty, property owners can now view their own title information without charge.


3. The online service is now available at www.sla.gov.sg/MyProperty and property owners can access the service by logging in with their SingPass. From today, the online service includes all private property titles and about 130,000 HDB property titles that have been digitised so far. The rest of the HDB property titles are expected to be digitised by end of 2019.


4. The additional features of MyProperty would be rolled-out in phases and would include the following services:


· Update of personal data such as address for serving of notices;
· Online alerts to property owners of any document lodged against their property title; and
· Viewing of records related to their property including caveat and mortgage documents.
5. MyProperty is accessible on multiple platforms including desktop, mobile and tablet devices.