The New OneMap is the authoritative national map of Singapore with the most detailed and timely updated information developed by the Singapore Land Authority. The New OneMap can be used to obtain street-level geospatial information, or narrowed to specific query such as land ownership, the nearest schools and demographic data at/around a location.
Download the OneMap mobile app in Google Play or Apple App Store or visit the web portal at www.onemap.sg
If you require solutions related to the use of SLA Data and Maps, please visit our INLIS portal for more information.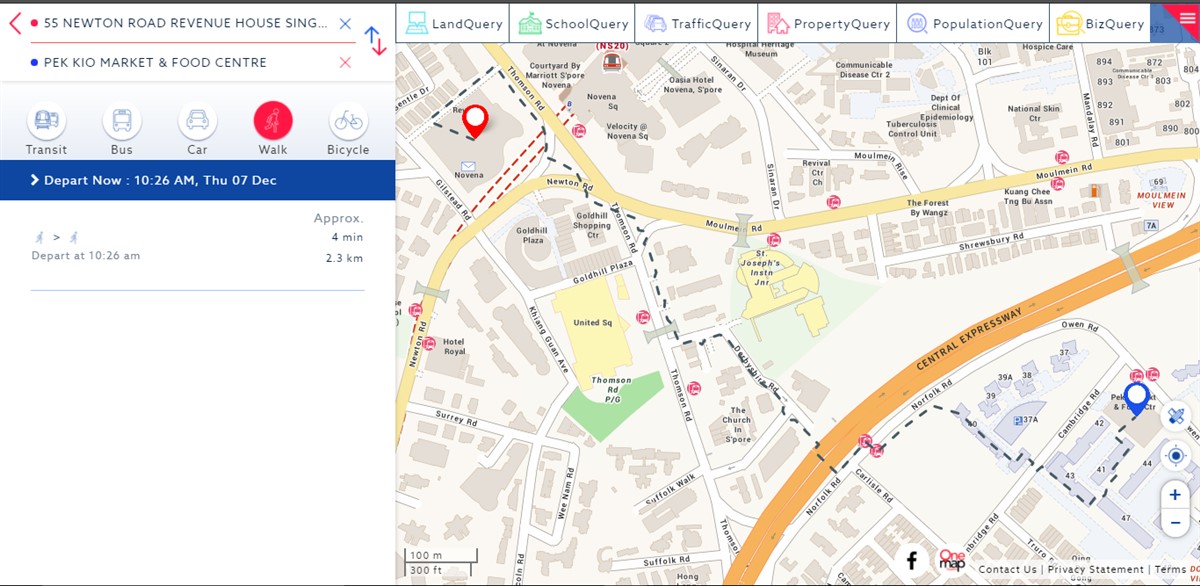 Journey Planner with walking routes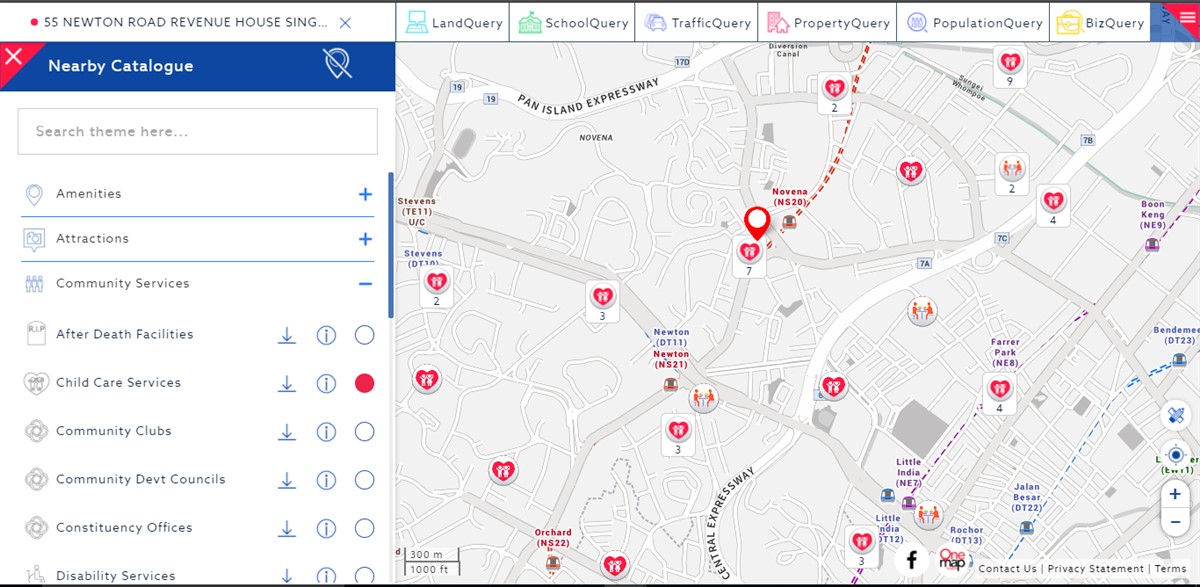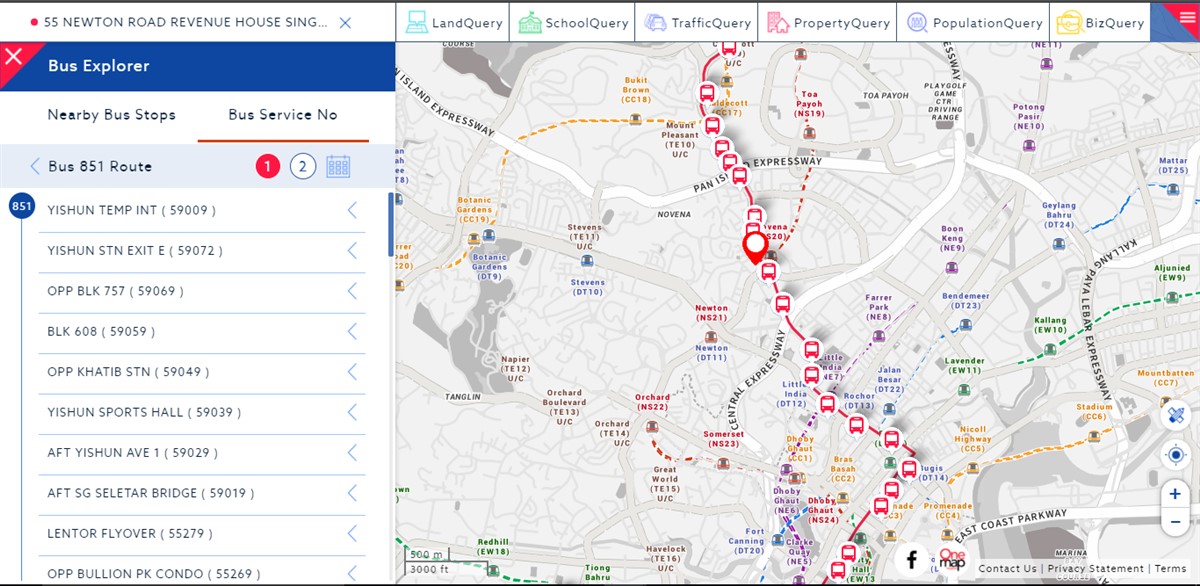 Find bus services and arrival time with Bus Explorer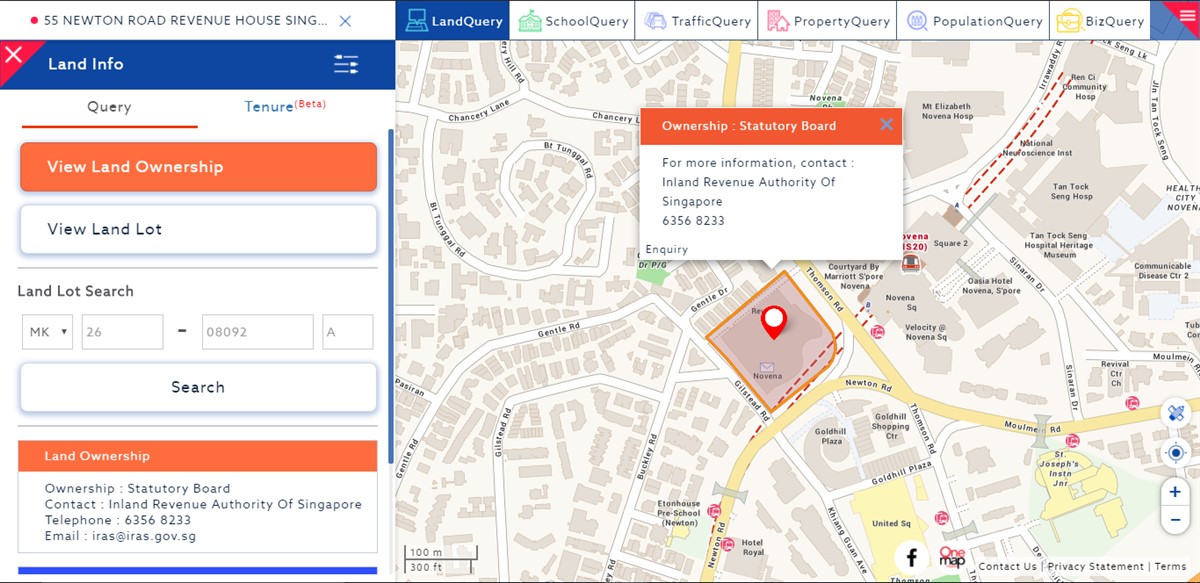 Find land ownership and land lot number with LandQuery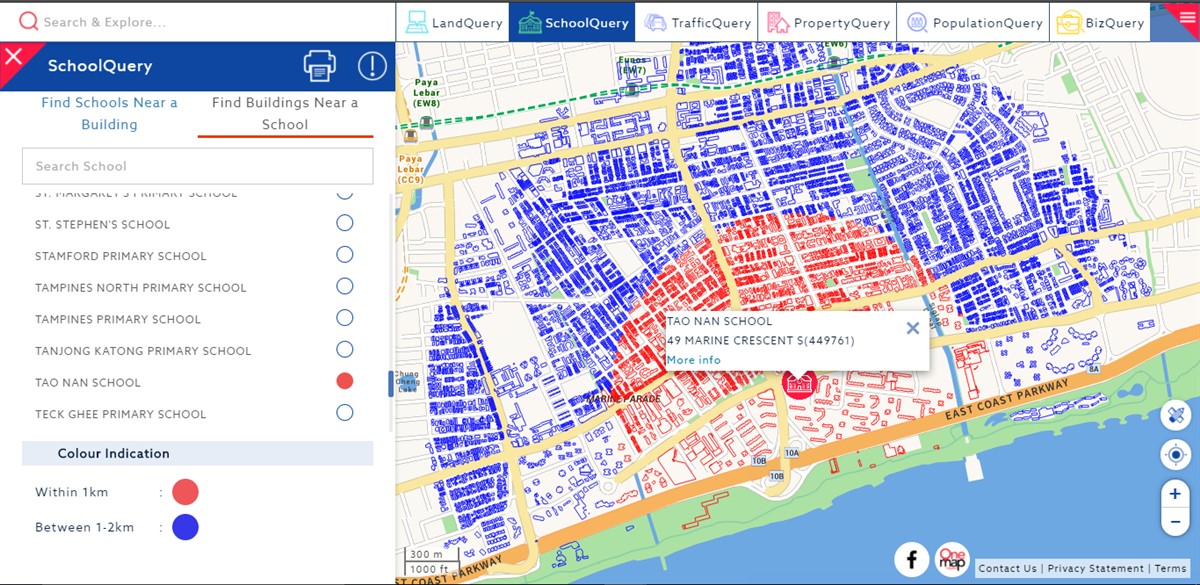 Find nearby school information with SchoolQuery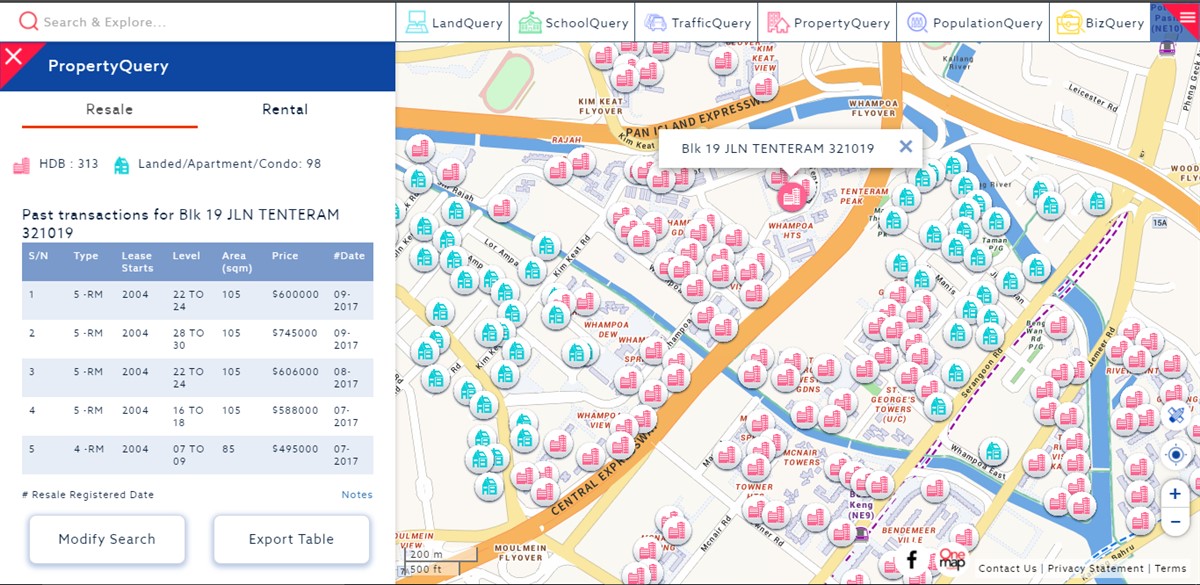 Find transacted and rental property prices with PropertyQuery