Take a photo tour at the Tanjong Pagar Railway Station Open House this National Day
Home
> Articles > Press Releases > 2016 > Take a photo tour at the Tanjong Pagar Railway Station Open House this National Day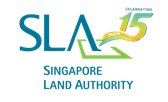 The iconic Tanjong Pagar Railway Station (TPRS) will open its doors to the public for National Day on 9 August 2016 (Tuesday), from 9am to 6pm.
2 Gazetted as a national monument in 2011, the TPRS has been a popular venue for corporate and community events, ranging from art exhibitions and dance performances to pop-up restaurants, fashion shows and most recently, an outdoor movie screening.
3 The main hall of the station has a high ceiling to facilitate ventilation with elongated windows that allow daylight to filter in. The coats-of-arms of the Federated Malay States and the Straits Settlements can be seen at both sides of the grand hall. On the walls of the station are murals designed by William Rowe of Doulton & Company that depict economic activities that were prominent in Malayan history such as tin mining and rubber tapping. The train platforms were designed to accommodate the longest mail trains at the time when the station was built.1
4 To celebrate National Day at TPRS, SLA will put on display a selection of photos from the recently concluded SLA Photo Contest, Celebrating Places and Memories, which attracted a total of 650 entries in the Open and Instagram categories. Take a photo tour with us and immerse yourself in the history and heritage of the featured State properties.
5 More information about the Open House can be found on SLA's website.
---
1 http://eresources.nlb.gov.sg/infopedia/articles/SIP_954_2005-01-10.html