Celebrate Christmas at Tanjong Pagar Railway Station
Home
> Articles > Press Releases > 2016 > Celebrate Christmas at Tanjong Pagar Railway Station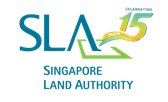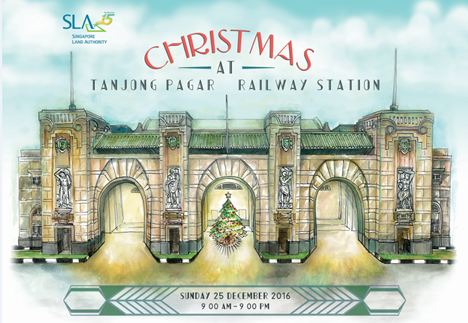 The Singapore Land Authority (SLA) will open the iconic Tanjong Pagar Railway Station (TPRS) to the public on Christmas, 25 December 2016 (Sunday), from 9am to 9pm. Admission is free.

2 TPRS will see its final Open House this Christmas before its extended closure until the completion of Cantonment MRT station on the Circle Line. The national monument holds a memorable past for its many visitors. TPRS Deepavali Open House visitor Ms Sharimah Binte Shariff said: "We had so much fun today despite the rain in the morning. It was an emotional day for Dad. The train station brought back many memories for him. He remembered taking the train 64 years ago when he was only 16 years old. A young man from Melaka who travelled all the way to Singapore to start a new career and life. He was teary eyed when we left."

Christmas activities

3 Celebrate Christmas with your family at the heritage railway station. Shop for Christmas treats, delectable food and beverage items at the all-day market or pack a picnic to enjoy the live music in the evening with performances featuring the renowned Richard Jackson Jazz Quartet and a cappella group NUS Resonance, who will be performing a rendition of Christmas carols from 5pm.

4 In keeping with the spirit of giving, you can make a donation to the Community Chest and start your train adventure by hopping onto the Choo Choo Train that will take you around the national monument. You can also donate your new and pre-loved toys and books in good condition to beneficiaries supported by the Community Chest.

5 For more details on the Open House, please visit https://www.facebook.com/SingaporeLandAuthority

Parking arrangements

6 Visitors are encouraged to take public transport as parking within TPRS is limited. Please refer to Annex A for more details.