Take a ride back in time at Tanjong Pagar Railway Station!
Home
> Articles > Press Releases > 2016 > Take a ride back in time at Tanjong Pagar Railway Station!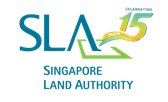 The Singapore Land Authority (SLA) will open the iconic Tanjong Pagar Railway Station (TPRS) to the public on Deepavali, 29 October 2016 (Saturday), from 9am to 6pm. Admission is free.
Fun filled day for everyone
2 Take a walk down memory lane as we present the historical significance of TPRS and the 24-kilometre long Rail Corridor this Open House. Did you know that the upper floors of TPRS used to house a 34-room hotel? Discover this and other little known facts about the station at our specially curated exhibition wall which will transport visitors back in time.
3 History buffs will be treated to a sharing session by heritage blogger Jerome Lim. Learn about the significance of TPRS with thoughtful details and photos captured through his blog, The Long and Winding Road.
4 Register for the photography workshop to learn tips on effects and composition to enhance your photo-taking skills. Children can look forward to an interactive story-telling session or participate in the kaleidoscope-making workshop.
5 The ever popular market at TPRS returns with a selection of handmade crafts and delectable food and beverage items at the all-day Artisan Market. There will also be food trucks and a Farmers' Market with local produce, organic products and artisanal food items, organised by Central Singapore Community Development Council.
6 SLA Chief Executive Tan Boon Khai said, "Since we opened the former Tanjong Pagar Railway Station to the public on public holidays in February 2015, it has been popular with Singaporeans young and old, due to its historical significance and rustic charm. This Open House, we would like to take the opportunity to share more about the rich history and heritage of this State property and we welcome everyone to join in the activities."
7 Do join us at one of the final Open House for TPRS. Capacity for the activities and workshops is limited and registration is recommended. Visit https://www.facebook.com/SingaporeLandAuthority for more details.

Parking arrangements
8 Visitors are encouraged to take public transport as parking within Tanjong Pagar Railway Station is limited. Please refer to Annex A for more details.
-End-