E-SERVICE HELPDESK


| SLA Services | Description | Contact Information |
| --- | --- | --- |
| Integrated Land Information Service (INLIS) | A portal for property information, offering services such as Property Ownership Information, Property Title Information and Cadastral Map/Certified Plan/Strata Certified Plans. | |
| STARS eLodgment (ELS) | A portal for land transactions, an online electronic lodgment system that provides guidance for preparation, lodgment and withdrawal of caveats and instruments. | |
| Singapore Satellite Positioning Reference Network (SiReNT) | A website to apply for and get access to SiReNT services. SiReNT supports high precision Positioning, Navigation and Tracking (PNT) applications through providing real-time differential Global Navigation Satellite System (GNSS) services, as well as Post Processing On-Demand. | |
| State Property Information Online (SPIO) | A portal for renting State properties on State property rental. | |
| OneMap | An online integrated map system, providing thematic and location-based information and services. | |
CONTACT US
SLA Services
Contact Information

General Enquiries
Registration of Property Transactions




Click here

to make an appointment for matters related to the Registration of Property Transactions.

Feedback on service delivery

Response to public enquiries and feedback within 3 working days for general enquiries and 14 working days for case-specific enquiries

Click here to submit suggestions on regulatory matters to the Pro Enterprise Panel.
VISIT US
NOTICE
The SLA Customer Service Counter is currently located at the Taxpayer and Business Service Centre, Level 1, Revenue House.
Please be informed that visits to the Service Centre are strictly by appointment only. We thank you for your patience and understanding.
Operating Hours
8am-5pm (last queue ticket issued at 4pm)
Eve of Christmas, New year and Chinese New Year:
8am to 1pm (last queue ticket issued at 12 noon)
SLA Customer Service Enquiry Line
Please note that the operating hours of our SLA Customer Service Enquiry and Quality Service Manager (QSM) Line will also be updated as below:
Mondays-Fridays: 8am-5pm
For any enquiries, please contact us via our online feedback form.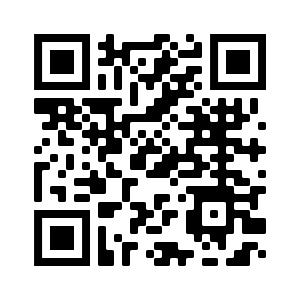 Services available at SLA Customer Service Centre (CSC)


Type
Services
Submission

Endorsement of plans as owner of land
Tender documents

Sale

Certificate of Constitution of Management Corporations
Plan such as field details, field book and sketch
Index to Land/Caveat book

Lodgment

Instruments and caveats relating to HDB apartments
OUR LOCATION

SLA Customer Service Centre (CSC)
55 Newton Road, Taxpayer and Business Service Centre, Level 1, Revenue House
Revenue House Singapore 307987

Operating hours:
Mondays to Fridays - 8am to 5pm (last queue ticket issued at 4pm)

Eve of Christmas, New Year and Chinese New Year - 8am to 1pm (last queue ticket issued at 12 noon)
Closed on Weekends and Public Holidays