ASEAN Geospatial Challenge 2022 Winners
Organised for the second year running, the ASEAN Geospatial Challenge 2022 (AGC 22) promoted the use of geospatial technology and information to support nations in achieving their UN Sustainable Development Goals (SDGs).
AGC 2022 was supported by Geospatial Agencies from Indonesia (Badan Informasi Geospatial), Philippines (National Mapping and Resource Information Authority), Singapore (Singapore Land Authority), Thailand (Geo-Informatics and Space Technology Development Agency), and Vietnam (Ministry of Natural Resources and Environment Vietnam).
The AGC winners were announced at Geo Connect Asia 2022. Watch the video
here
.
27 teams from the five countries participated in AGC 22, of which 8 teams have been presented the Distinction, Excellence and Merit Awards:
The Distinction Award went to:
| | Team: CASSiopeia from National University of Singapore (Singapore) |
| --- | --- |
Project:
CASSiopeia's Uplifting Greenery project aims to improve mental health outcomes by maximising accessibility to urban green spaces. The team used geospatial technology and data to locate unutilized urban green roofs to be potentially converted to therapy gardens in DKI Jakarta and Singapore.
"Despite the challenges, it was truly a fulfilling experience. Through this project, we have understood the importance of data availability and accessibility and their role in enabling innovative applications of geospatial techniques to solve model problems," said CASSiopeia.
---
The Excellence Awards went to the following teams. The teams are not listed in any order of preference:
| | |
| --- | --- |
| | Team: Powerpuff Geo from University of the Philippines Los Baños (Philippines) |
Project:
Powerpuff Geo's Sulong Bakauan project involves the creation of an interactive GIS map for easy access to prospective sites for mangrove rehabilitation, which could contribute to eradicating poverty and tackling certain environmental issues.
Powerpuff Geo mentioned, "AGC 22 served as a learning opportunity to use geospatial technology on a deeper and fruitful venture. It made us more aware of the current issues we have and think of a solution where we can utilise our knowledge in geospatial as well as incorporate our learnings from other courses."
---
| | | |
| --- | --- | --- |
| | Team: Marlin from Burapha University and Chulalongkorn University (Thailand) | |

Project:
Marlin's Ultramarine project adopts remote sensing techniques and GIS mapping to identify marine debris locations, in hopes of converting the waste into everyday products.
"AGC 22 has been a wonderful experience, and we have learnt how to manage our project in a limited time, increasing teamworking skills, and most importantly, to research and realise more about ocean problem(s)," said Marlin.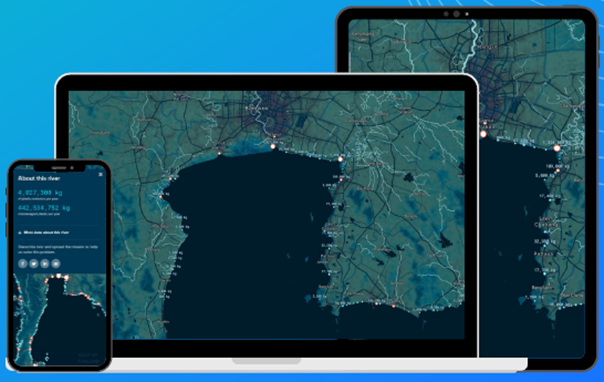 ---
| | |
| --- | --- |
| | Team: Marahuyo from Bicol University (Philippines) |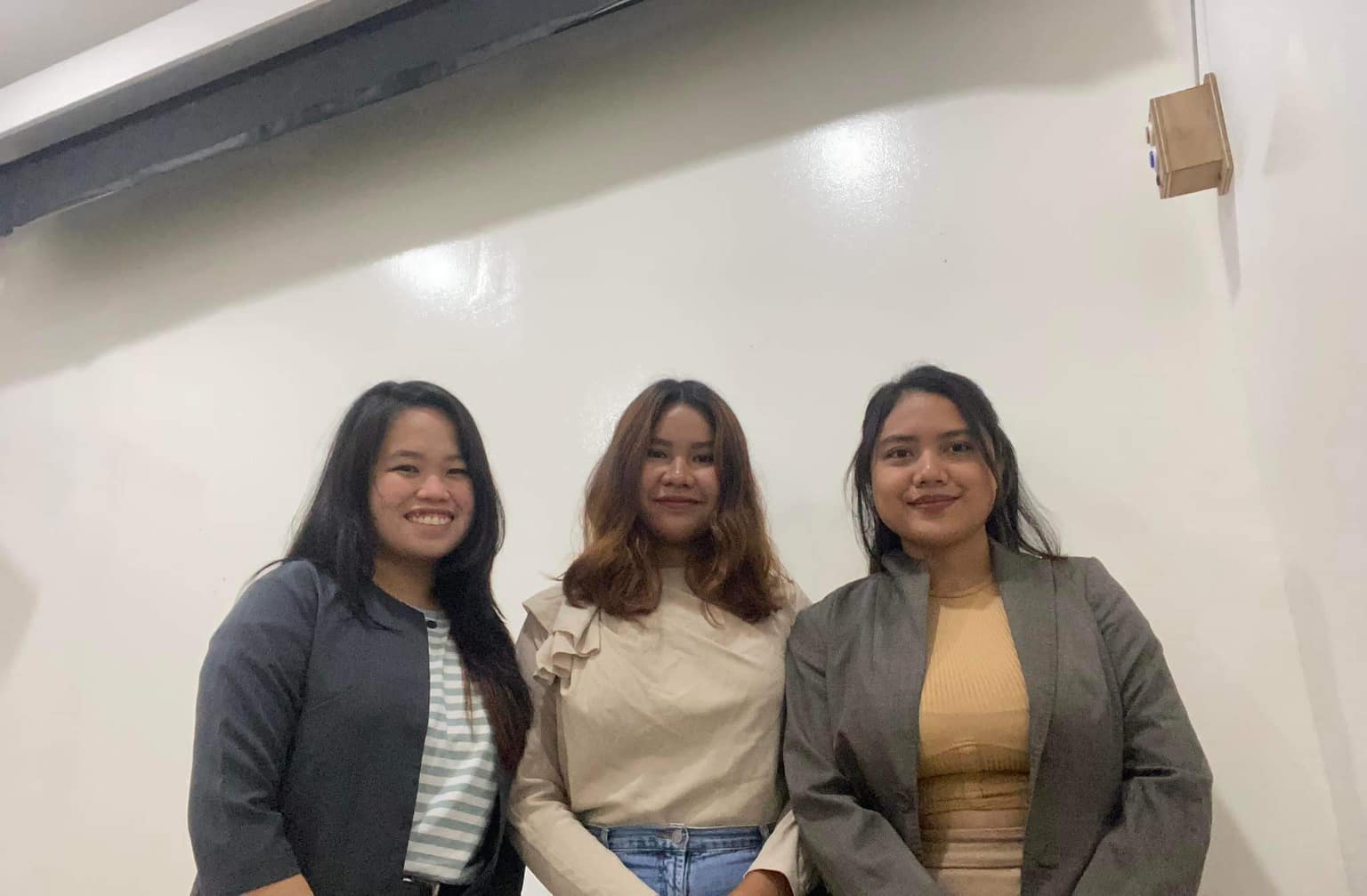 Project:
The GUICADALE Viable PUJ-Routes GIS Model generated Viable PUJ-Routes using the ArcGIS Platform to revise and update the transport route plan of the Province of Albay and the Department of Transportation in the Bicol Region, maximising efficiency and flexibility.

"The GIS Model benefits PUJ-passengers, LGUs and future researchers. Viable PUJ-Routes adapt developments and adhere to SDGs 8, 9 and 11. Adapting these concepts leads to better transportation networks across ASEAN countries," explained Marahuyo.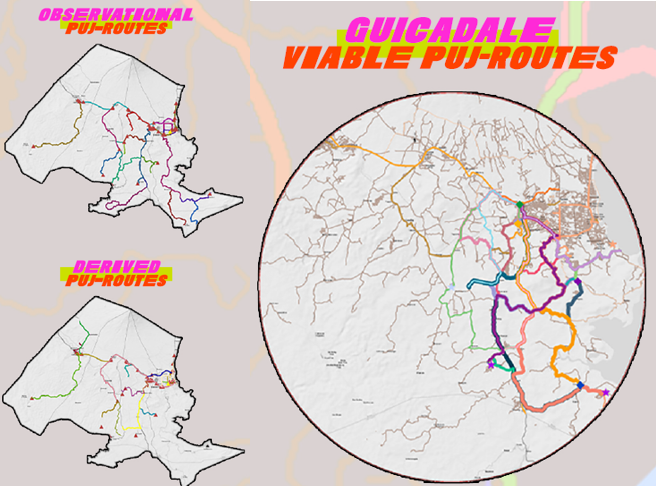 ---
The Merit Awards went to the following teams. The teams are not listed in any order of preference:
| | |
| --- | --- |
| | Team: Coastliner Team from Diponegoro University (Indonesia) |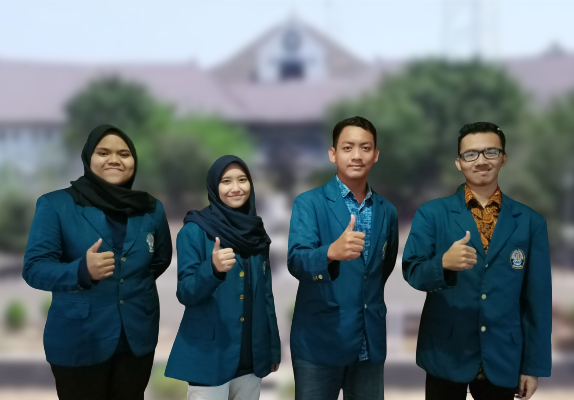 Project:
The SIMBA mobile application from Coastliner Team uses geospatial technology to predict and mitigate rob flood disasters in coastal areas, as well as disseminate information about social and environmental events in coastal areas.

"We leant to achieve the objective of Sustainable Development Goals through geospatial technology. We gained more understanding on special data processing through the project we worked on. And lastly, we also learn to equip ideas to solve a problem," said Coastliner Team.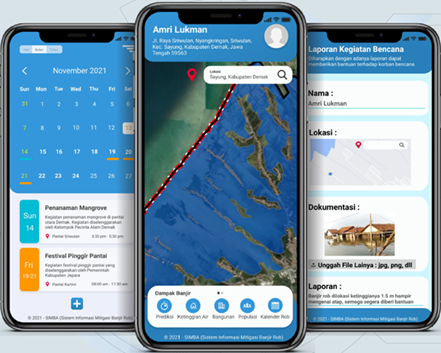 ---
| | |
| --- | --- |
| | Team: YOLO Team from Kasetsart University (Thailand) |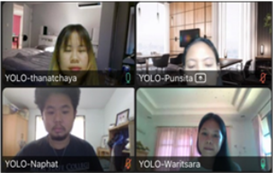 Project:
YOLO Team proposed the Land Planting mobile application which locates empty wastelands and connects landowners and people who are keen on planting trees. The growth in tree planting is expected to absorb carbon dioxide and leverage land management on waste land.
"For the ASEAN Geospatial Challenge 2022, it's been a meaningful experience in the competition and improved our ability in the future," said YOLO Team.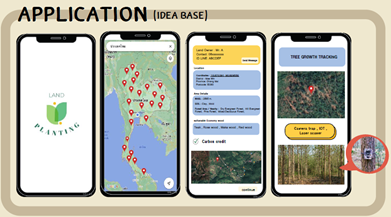 ---
| | |
| --- | --- |
| | Team: Year 2 DAE from Republic Polytechnic (Singapore) |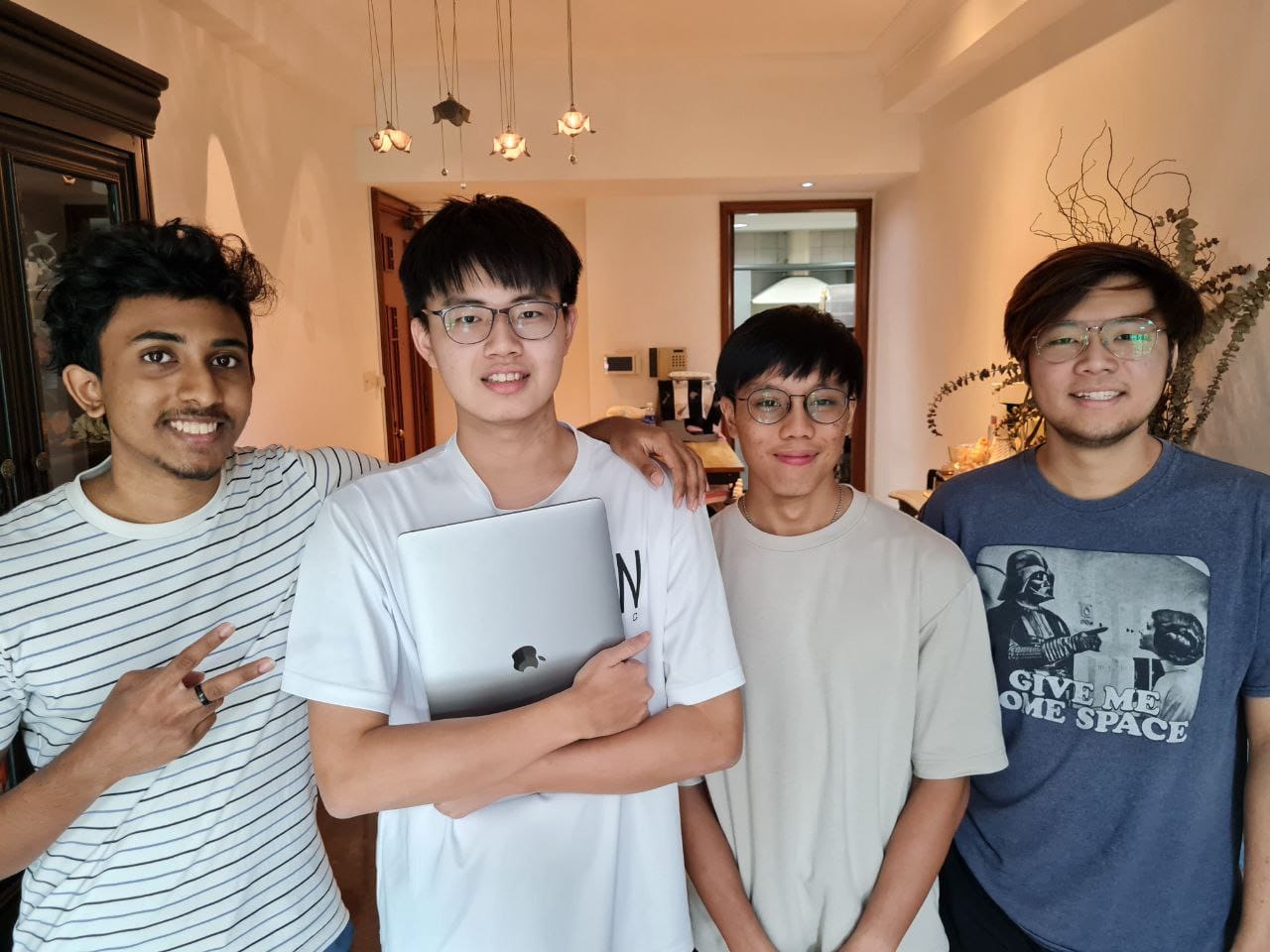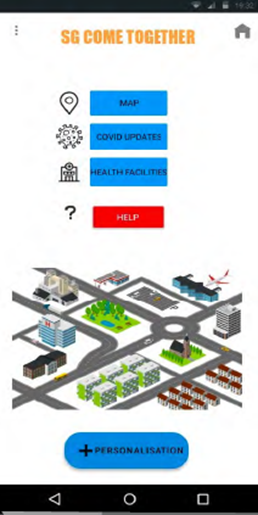 Project
:
The All in One mobile application by Year 2 DAE consolidates information about COVID-19 hotspots and the locations and capacities of the nearest health facilities to maximise accessibility for the elderly, using data from geospatial satellites.
"I learnt to apply geospatial technology into UN goals and picked up a bit of Photoshop skills. I learnt to design a more user-friendly interface for the elderly so that they can quickly and easily use the interface," said Year 2 DAE.

---
| | |
| --- | --- |
| | Team: Sustainable Rangers from University of Indonesia (Indonesia) |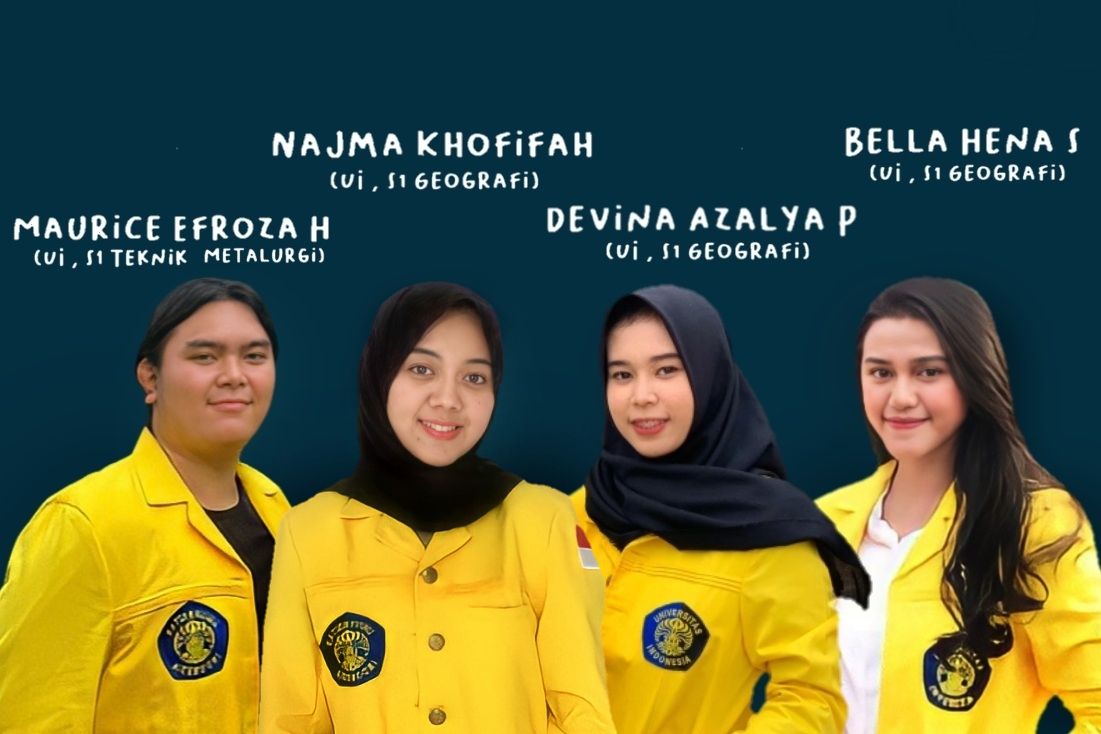 Project:
Team Sustainable Rangers' One Map Our Sustainability platform uses social mapping and educational activities to encourage individuals to contribute to Sustainable Development Goals, emphasising the importance of the message "No One Gets Left Behind".

"By participating in this competition, we want all people to know the importance of geospatial for our lives. And we hope that we all can make a good relationship and cooperate as a team in ASEAN and raise people's interest in geospatial for our future," said Team Sustainable Rangers.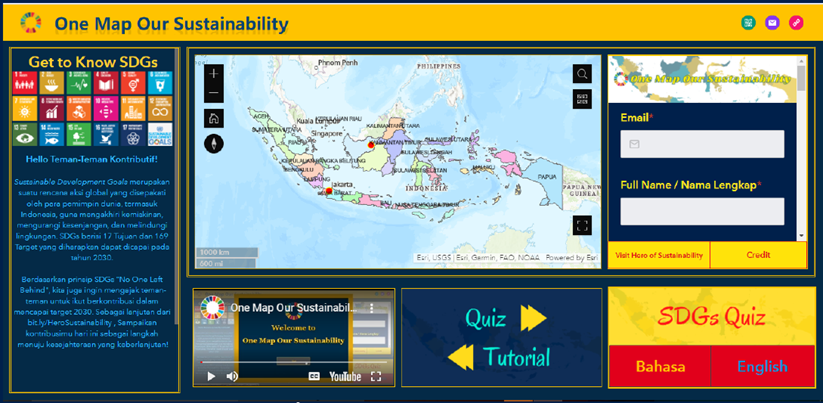 Congratulations to all the winners!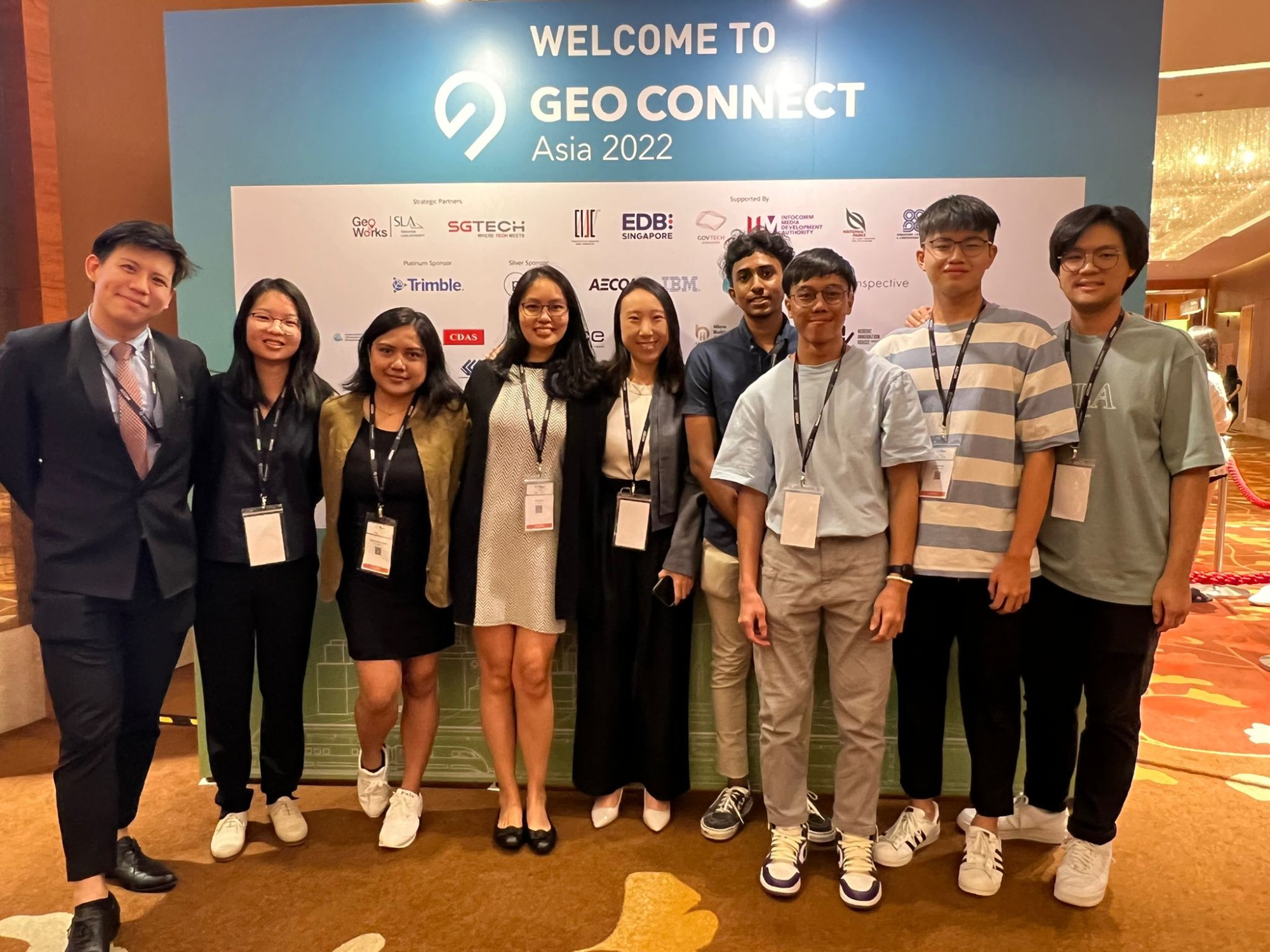 ---
Judges Dr. Laxmi. N. Goparaju from Vindhyan Ecology and Natural History Foundation, Dr Michael Tischler from the U.S. Geological Survey and Dr Winnie Tang from Esri China (Hong Kong) Limited were pleased with the submissions this year.
"In a nutshell, the submissions this year displayed novel ideas to support the sustainable development goals. The utilisation of new technology within the geospatial environment was intricately embedded to address the relevant themes," said Dr. Laxmi. N. Goparaju.
"The project(s) showed an advanced understanding of the potential power of geospatial information, mastery of collecting and processing large geospatial data sources, and excellent, worthwhile applications that are meant to help the world be a better place," Dr. Tischler added.
"Truly inspiring works, they showcased the use of geospatial technology, and used spatial thinking approach in solving real world problems," said Dr Tang.
We thank all our judges for their time and effort in assessing the projects.
National Level (Singapore) Judges
Ajay Bulusu
NextBillion.ai
Co-Founder
Jennifer Choi
Grab
Head of Product Partnerships, GEO
Ng Siau Yong
Singapore Land Authority
Director and Chief Data Officer, Geospatial & Data Division
S. Satish Appoo
National Environmental Agency
Group Director, Joint Operations & Technology
Dr Uwe Jasnoch
Hexagon
VP, Business Development
Director, Presales APAC
ASEAN Level Judges
Prof James Cheshire
UCL
Professor of Geographic Information and Cartography
Dr. (Mrs.) Laxmi. N. Goparaju
Scientific Advisor, Vindhyan Ecology and Natural History Foundation
India Regional Ambassador, ASIA Women in Geospatial+
Dr Michael Tischler
U.S. Geological Survey
Director, National Geospatial Program
Mr Mika-Petteri Torhonen
World Bank
Lead Land Administration Specialist
Dr Winnie Tang, JP
Esri China (Hong Kong) Limited
Founder and Chairman
We thank all our partners for their support in making the ASEAN Geospatial Challenge 22 a success!