PTV Group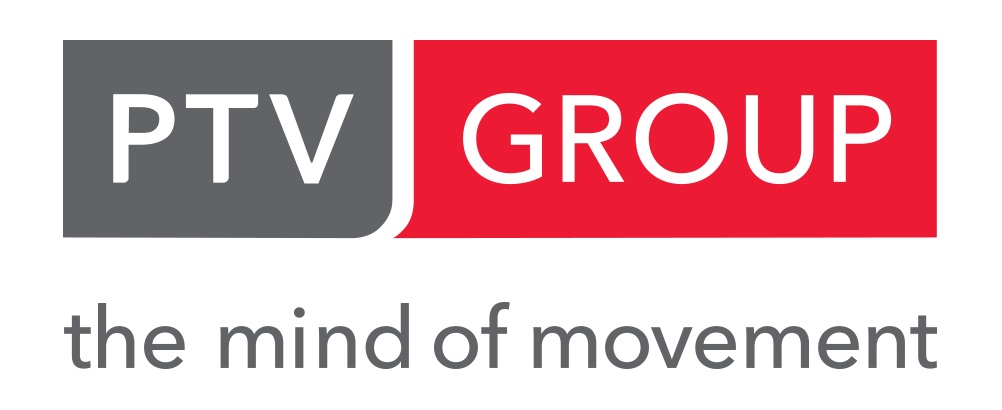 Technology provider for
planning and optimisation of movement people and goods.
Products / Services to be launched with estimated date
1. Visum
PTV Visum is the world's leading traffic planning software designed for transport planners to empower cities
Conduct traffic analyses, forecasts and GIS-based data management
Model all road users and their interactions
Plan public transport services
Develop advanced and future-proofed transport strategies and solutions
2. Vissim

PTV Vissim is the world's most advanced and flexible traffic simulation software
Simulate complex vehicle interactions realistically on a microscopic level
Model demand, supply, and behaviour in detail
Simulate new forms of mobility such as CAV and MaaS
Seamless integration with PTV Visum, the world's leading traffic planning tool
3. Viswalk
PTV Viswalk is a reliable planning tool for simulating various pedestrian and crowd dynamics
Replicate and analyse the human walking behaviour realistically
Suitable for urban and construction planning
Plan pedestrian safety and evacuation measures
4. Vistro

PTV Vistro is an all-in-one traffic engineering software made for transportation planners and traffic engineers
Conduct complete traffic analyses with a selection of industry standard methodologies
Build a network of signalized and unsignalized intersections or roundabouts effortlessly
Reduce work and errors with smartly-designed Scenario Management tool
5. Optima
With PTV Optima you get detailed traffic forecasts in a rolling horizon from 5, 10 or 30 minutes up to an hour. The traffic management software identifies the best scenarios to manage congestion, road closures or construction sites and to accurately simulate the interaction of all vehicles and pedestrians – from a macroscopic to a microscopic level. PTV Optima's model continually updates itself to react to changing conditions and provide operators with live information. Optimise your network's throughput without building new roads, but by implementing smart city technology.
6. Balance
With PTV Balance you benefit from a macroscopic traffic model that estimates flows in accordance with detector data, a control model and a mesoscopic traffic flow model to calculate the effects of a specific signal plan, and most importantly different optimisation algorithms. PTV Balance measures current traffic conditions to then adjust and optimise green time splits, offsets and cycles for entire networks every five minutes – preventing spillbacks and long queues. Adaptive signal control PTV Balance safely and efficiently directs traffic across networks.
7. Epics
PTV Epics reduces planning efforts and minimises delays for all road users. Every second, the adaptive signal control prognoses the traffic situation for the next 100 seconds based on the detector value, current queue lengths, cyclic flow profiles and public transport prioritisation. At individual intersections, the software gives control about signal timing priorities regarding different modes – private traffic, public transport and pedestrians – in the hands of the planner.
8. Route Optimizer ST
The transport planning software PTV Route Optimiser - formerly PTV Smartour - unlocks the full potential of your vehicle fleet. It supports your planners in combining orders into optimal routes that reduce mileage and resources, all while considering restrictions such as opening hours of ramps and required rest times of drivers. PTV Route Optimiser can be easily integrated into your existing software infrastructure. Thereby, it enables dispatchers to forward routes to your telematics system, making it easy to turn optimised plans into action. Additionally, the software offers an intuitive interface and is easy to use. PTV Route Optimiser saves your business money – and hence pays for itself within just a few months.
9. Route Optimizer CL
Boost the efficiency and performance of your logistics with PTV xServer's market leading Developer APIs
Enhance your solution with logistical & geographical software components
Optimise routing & scheduling
Gain control over all logistics processes in your supply chain
Increase cost efficiency & profit margin
Secure long-term competitive advantage
10. xServer / PTV Developer

PTV xServer covers a wide variety of use cases and requirements ranging from the display of mobile objects, route planning and fleet optimisation, to the exact calculation of driving and arrival times, toll costs and CO2 emissions. Choose the components that are tailored to your needs and combine individual components to build the tool you need. By working with our state-of-the-art software components, you increase cost efficiency and optimise logistics processes and, ultimately, secure a sustainable competitive advantage.