V3 Smart Technologies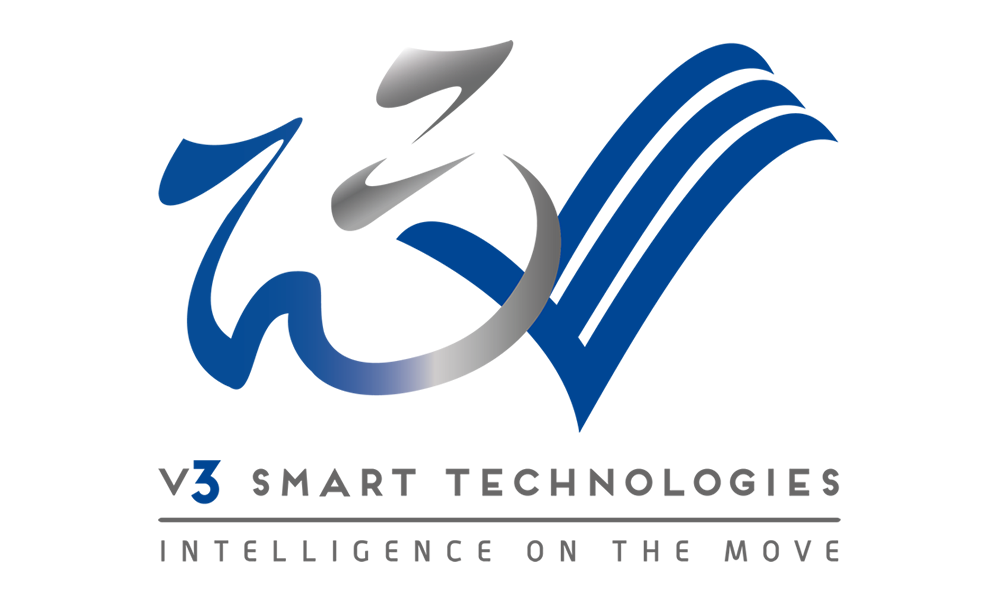 Leading innovative smart mobility &
robotic solution provider in IoT space.
Current Products / Services
1. V3Nity-FMS Fleet Management System
V3's Fleet Management Solution optimises your entire fleet management process by offering you fleet visibility, convenience and actionable insight in one complete solution. It can monitor any variable you need, such as vehicle load, driver behavior and temperature. When integrated with your vehicle's Engine Control Module (ECM), vehicle data recorded from the ECM, such as fuel usage and sudden braking, is sent to our system. Our fleet management software then harnesses this data to locate vehicles, generate analytical charts, and send alerts.
Having the power of fleet telematics at your fingertips, you can easily access driver safety scores, ensure all vehicles are compliant with industry or authority regulations, and generate fleet reports to measure efficiency and performance.
Power with SLA Street Directory Premium Plus Map contents, user can precisely identify the actual location on the digital map the position of the vehicle and also apply precise Geo-Fencing to ensure the authorised enter or exit of the vehicle.
2. V3Nity-WAM Workforce Assignment & Management System
V3's mobile workforce management solution makes the entire job fulfilment process fast, seamless and convenient for your staff. With our intuitive platform, your staff can check staff availability at a glance and schedule a new or ad-hoc job request in just minutes. On top of this, job forms can be customized however you need, sent to the back-office in real-time once they are completed, and do not require time-consuming data entry. Having this level of automation in your workflow instantly shortens coordination time and allows your staff to focus on high priority tasks.
WAM offers a clear overview of all job statuses from the dashboard. Job performance can be analyzed using smart analytics to maintain timely and satisfactory customer service. Moreover, our workforce management solution is capable of scaling as your company grows, be upgraded to fit changing needs, and also integrate with third-party software. All of your tasks can be completed via one centralized platform, giving you total convenience that is to your advantage.
Power with SLA Street Directory Premium Plus Map contents, user can precisely get geo-tagging of field jobs status including photos for reporting and analysis purposes.
Some of the usage scenarios of V3Nity-WAM includes:
1) Parking Wardens Common Enforcement System for URA, LTA and HDB
2) Environmental Services Jobs Reporting for Integrated public cleaning, expressway cleaning and properties cleaning works
3) Establishment Inspection application for Singapore Food Agency
4) Fleet Information Management System which includes reservation and maintenance of assets for Sentosa Development Corporation
5) Project Site Transportation Planning and Scheduling system for the construction industry
6) Conservancy Services Maintenance Work Tracking System including Vertical Positioning Technology for HDB levels corridors cleaning services monitoring
3. eLitho System
A mobile and browser based application allowing property agents to search and view property listing and retrieve property information for the purpose of serving the clients. Application is being interface with Real Estate Agency existing backend application database for caveat queries and etc.
Products / Services to be Launched with Estimated Date
V3Nity-WAM Workforce Assignment & Management System on 3D maps
In the stage of development, the same V3Nity-WAM system will be enhanced to include Vertical Positioning Technology tracking of personnel and display on 3D map of each level of a building.
Estimated availability : 3rd quarter of 2021