Home
> Settings > Archives >
July 2022
> Visit SLA's Exhibition Booth at the World Cities Summit 2022
Visit SLA's Exhibition Booth at the World Cities Summit 2022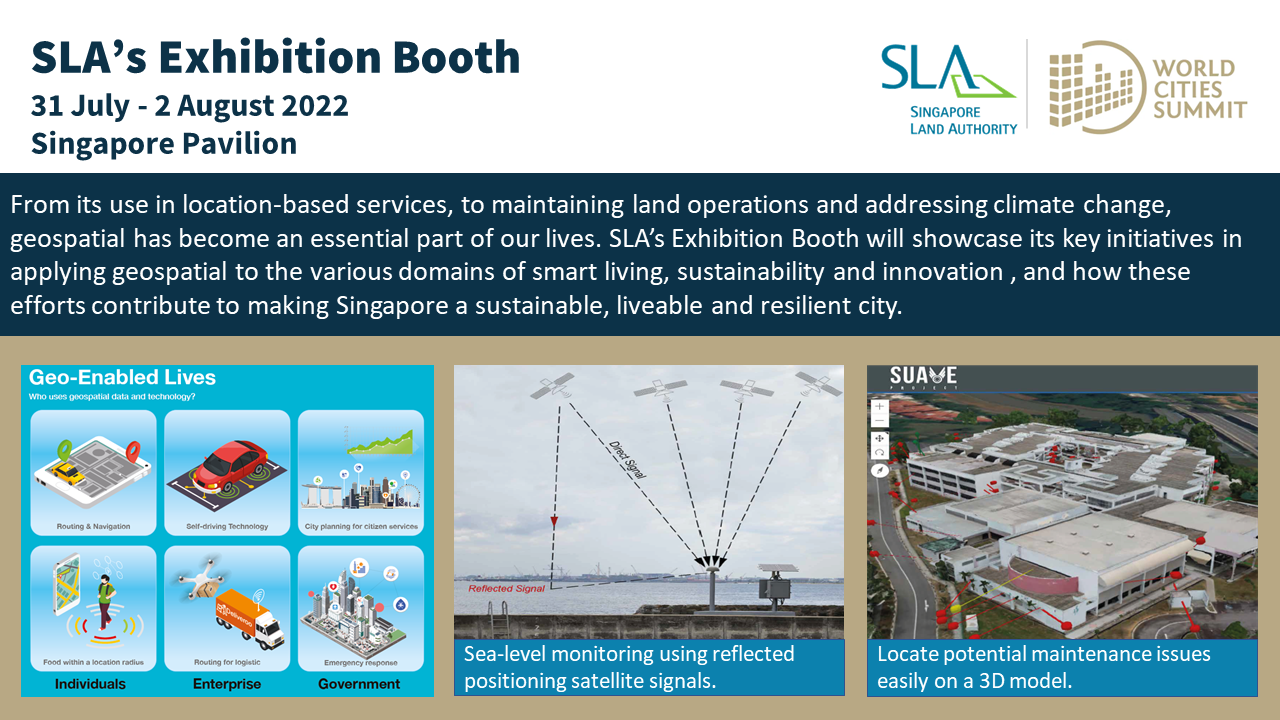 How can we harness geospatial to bolster Singapore's sustainability efforts and enrich the lives of Singaporeans? Learn how SLA incorporates geospatial data and technology into the domains of smart living, sustainability and innovation at the World Cities Summit 2022.
SLA's exhibition booth will be open from 31st July to 2nd August 2022 at the Singapore Pavilion.
The World Cities Summit 2022 is jointly organised by Centre for Liveable Cities and Urban Redevelopment Authority.