Tender award for Blocks 17 and 18 Dempsey Road
Home
> Articles > Press Releases > 2015 > Tender award for Blocks 17 and 18 Dempsey Road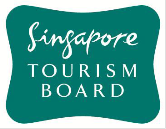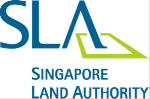 Tender award for Blocks 17 and 18 Dempsey Road
The Singapore Land Authority (SLA) and the Singapore Tourism Board (STB) conducted a tender on 13 August 2015 to develop Blocks 17 and 18 Dempsey Road, within the Dempsey cluster of Tanglin Village, for retail and F&B use. The joint effort between the SLA and the STB aims to rejuvenate and strengthen Tanglin Village's position as a unique lifestyle enclave and encourage the development of interesting lifestyle concepts.
2. The agencies adopted the Price and Quality evaluation format to conduct the tender, where bids for Blocks 17 and 18 Dempsey Road will be assessed more holistically, with 60% of the overall score for the quality of the concept and 40% for the bid price. In determining the winning bid, the quality of the proposed concepts was therefore a key consideration.
3. The site has been awarded to COMO Lifestyle Pte Ltd
[1]
who scored the highest among the six bids received. COMO Lifestyle Pte Ltd is introducing a refreshing and attractive concept, collectively known as "COMO Dempsey" that will integrate world renowned retail concept store, Dover Street Market, a specially conceptualised Jean-Georges Vongerichten restaurant and bar, and COMO Cuisine, a new restaurant concept that will offer signature dishes from COMO properties around the world. Popular local Peranakan restaurant, Candlenut, by Chef Malcolm Lee has also been included as part of the proposal.
4. Mr Lee Seng Lai, Director of Land Operations (Private) Division, SLA said, "The Dempsey cluster appeals to both locals and visitors because of its rustic character, diverse dining experiences and retail options. The agencies' intention for the tender was to rejuvenate and bring new and exciting concepts to Dempsey. The Price and Quality evaluation format was thus adopted such that 60% of the assessment would be based on the operator's proposed idea, industry development initiatives, track record, and business sustainability."
5. "COMO Lifestyle Pte Ltd was awarded the tender based on its unique concept, proven track record in the F&B and retail industries, as well as its proposal to nurture emerging Singapore talents by providing practical internship opportunities at the world-class establishments it will situate in Dempsey. COMO Lifestyle Pte Ltd's international experience and competency are expected to significantly contribute to creating and sustaining the vibrant Dempsey atmosphere and Singapore's tourism scene," said Ms Ranita Sundramoorthy, Director, Attractions, Dining and Retail, STB.
6. The tender award results are available on SLA's State Properties Information Online portal. For more information, please click on
http://www.landapplications.gov.sg/SPIOWeb/SPIO/Public/SPIOHome.aspx
.
For media enquiries, please contact:
Ms Esther Chew
Assistant Manager, Corporate Communications
Singapore Land Authority
Tel: 6478 3864
Email: Esther_Chew@sla.gov.sg
Ms Felicia Song
Assistant Manager, Communications
Singapore Tourism Board
Tel: 6831 3569
Email:
Felicia_song@stb.gov.sg
---
[1]
COMO Lifestyle Pte. Ltd is a subsidiary of the Club 21 Pte Ltd, whose ventures include fashion retailer Club 21, hospitality leader COMO Hotels and Resorts, fine foods purveyor Culina, organic retailer Supernature and holistic wellness brand COMO Shambhala.