Former Tanjong Pagar Railway Station to open on Deepavali
Home
> Articles > Press Releases > 2015 > Former Tanjong Pagar Railway Station to open on Deepavali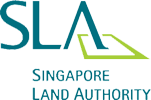 Former Tanjong Pagar Railway Station to open on Deepavali
The iconic Tanjong Pagar Railway Station (TPRS) will open its doors to the public on Deepavali next Tuesday, 10 November 2015, from 9am to 6pm.
2 Members of the public can visit and relive their memories at TPRS. They may take photographs or draw their impressions of the historical building and railway platforms. Drawings can be deposited at the ticketing counter in TPRS and may be displayed at future openings.
3. Gazetted as a national monument since 2011, TPRS is open to the public on public holidays to allow more people to enjoy the State property. More information about the Open House can also be found on
SLA's website
.