SLA SIGNS MEMORANDUM OF UNDERSTANDING (MOU) WITH THE SINGAPORE SPACE AND TECHNOLOGY ASSOCIATION
Home
>
Newsroom
>
News & Events
> SLA SIGNS MEMORANDUM OF UNDERSTANDING (MOU) WITH THE SINGAPORE SPACE AND TECHNOLOGY ASSOCIATION
Another small leap for Singapore Land Authority as we signed a MOU with the Singapore Space and Technology Association to deepen our collaboration in the use of space technologies for geospatial innovations during the 11th Global Space & Technology Convention (GSTC) 2019.
One of our GeoTechs, Synspective Inc., also had the opportunity to demonstrate their capabilities in using SAR imageries for remote-sensing applications, eg detection of soil subsidence. Synspective is currently developing and launching their SAR satellites that are capable of capturing SAR imageries round-the-clock at 3m resolution and aims to launch a total of 25 of these satellites to cover the entire Earth.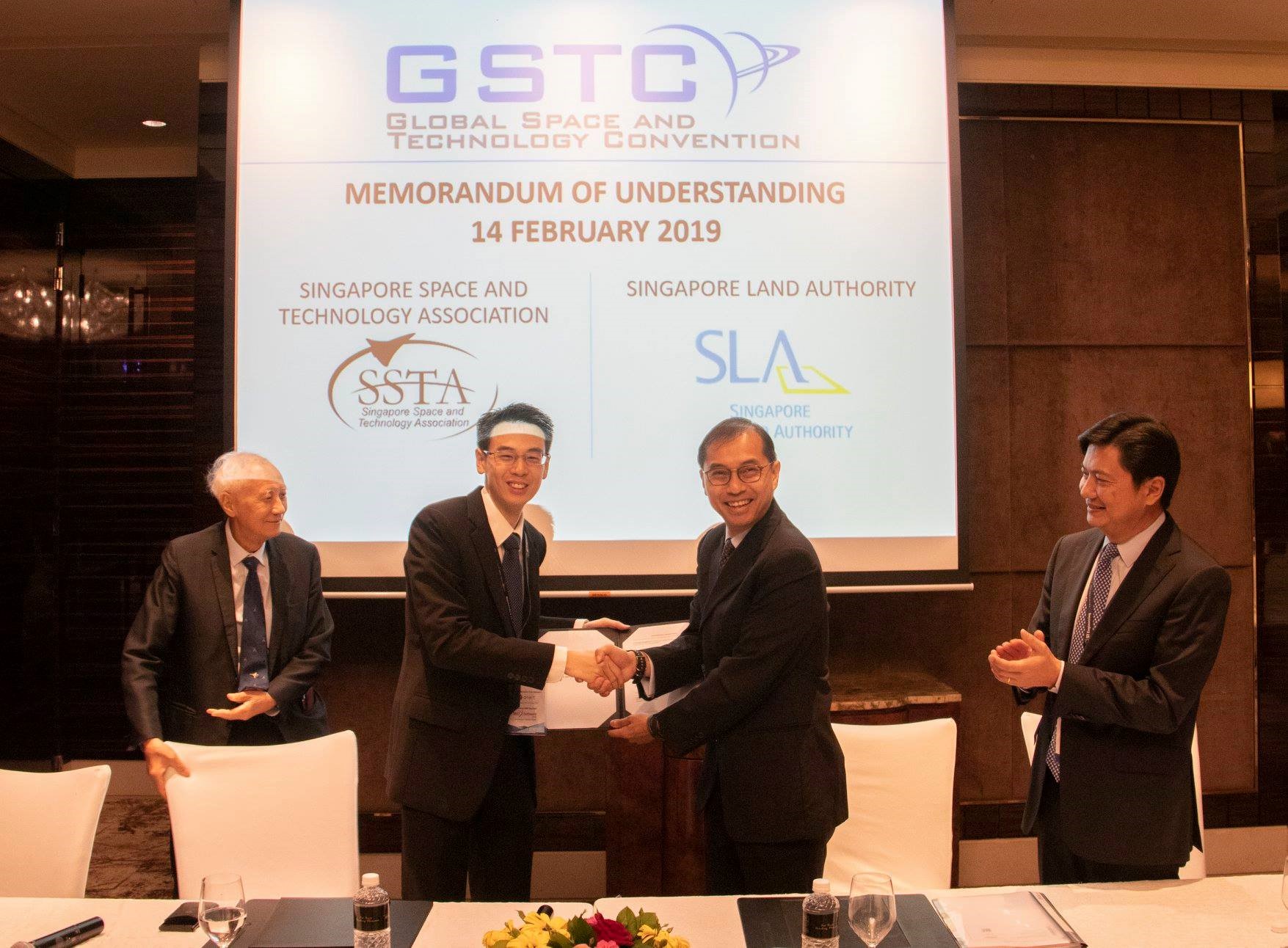 SLA Chief Executive Mr Tan Boon Khai signing the MOU with SSTA President Mr Jonathan Hung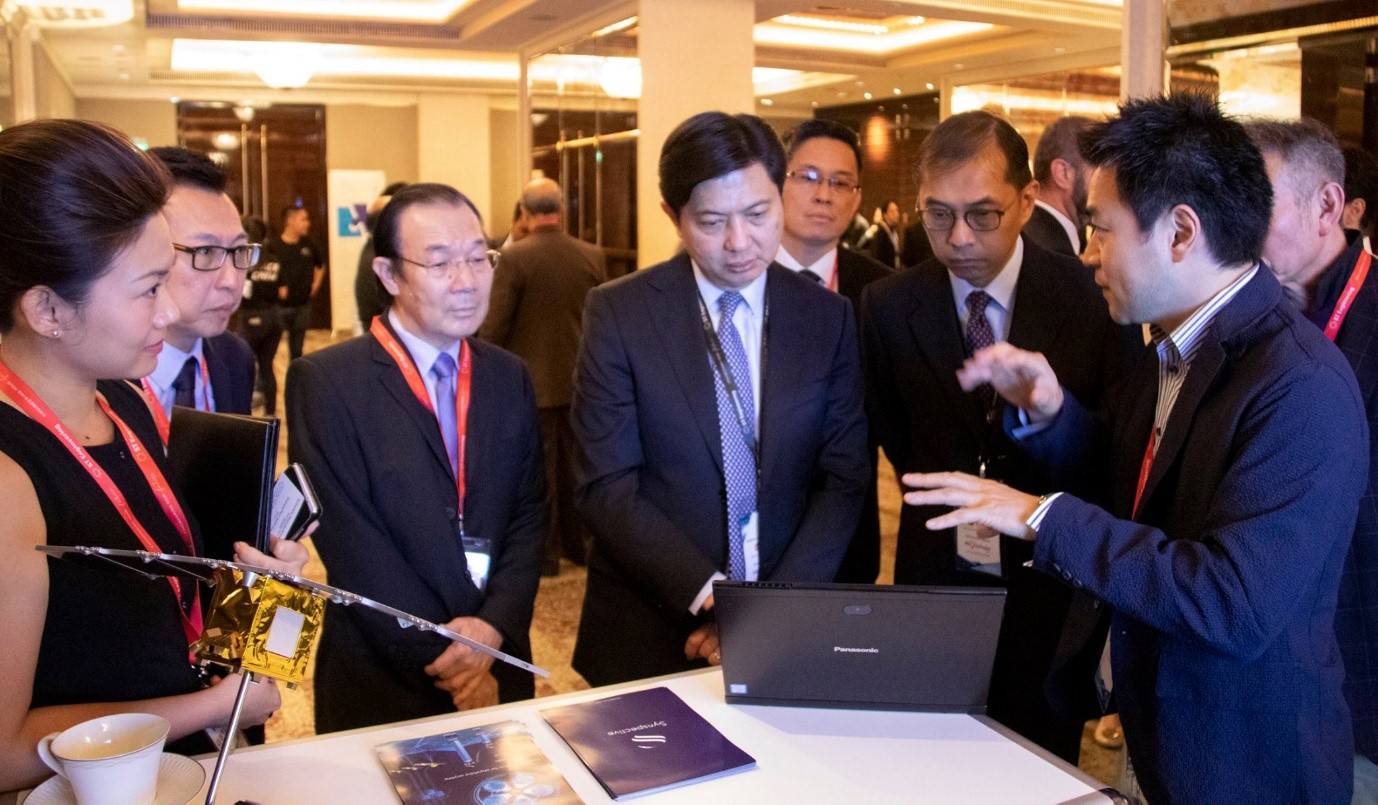 Founder and CEO of Synspectice, Dr Motoyuki Arai (right) at the GSTC 2019.