Board Appointments at the Singapore Land Authority

1. The Minister for Law has appointed two members and reappointed five members to the Board of the Singapore Land Authority (SLA).
New Members
2. The following two new members will be appointed for a term of two years commencing on 1 August 2023:
Ms Jaelle Ang (Chief Executive Officer and Co-Founder, The Great Room)
Mr Melvyn Yeo (Founder and Managing Partner, TRIREC)
Reappointed Members

3. The following five members will be reappointed for a term of two years commencing on 1 August 2023:
Ms Angelene Chan (Chairman, DP Architects)
Mr Cheung Pui Yuen (Reputation and Risk Leader, Deloitte SEA)
Mr Lien Choong Luen (General Manager, Gojek Singapore)
Mr Calvin Phua (Deputy Secretary, Ministry of Law)
Ms Angeline Poh (Chief Customer and Corporate Development Officer, Mediacorp)
Out-going Members

4. The following members will complete their current term of office on 31 July 2023:

Ms Margaret Goh (Former Group Managing Director, GuocoLand)
Prof Koh Lian Pin (Vice Dean (Research), Faculty of Science, National University of Singapore)
Mr Eric Sandosham (Founder & Partner, Red & White Consulting Partners LLP)
5. The Ministry of Law and SLA extend their appreciation to Ms Goh, Prof Koh, and Mr Sandosham for their invaluable contributions to SLA during their terms of appointment.

Existing Members

6. The following members will continue to serve on the Board:

Chairman – Mr Yeoh Oon Jin (Former Executive Chairman, PwC LLP Singapore)
Deputy Chairman – Mr Loh Lik Peng (Founder & Owner, Unlisted Collection)
Ms Marina Chin (Joint Managing Partner, Tan Kok Quan Partnership)
Mr Jerry Koh (Managing Partner, Allen & Gledhill)
Mr Lim Soon Chong (Group Head, Global Transaction Services, Institutional Banking Group, DBS)
Mr Colin Low (Chief Executive, SLA)
Mr Kenny Tan (Deputy Secretary (Workforce), Ministry of Manpower)
Issued by
MINISTRY OF LAW
31 JULY 2023

Annex
New Members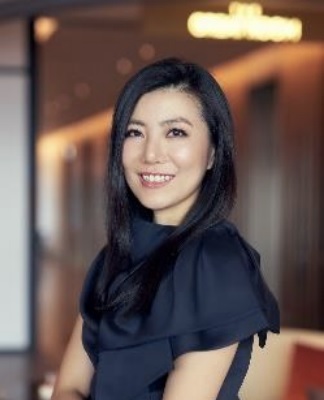 Ms Jaelle Ang is the CEO and Co-Founder of The Great Room.
The Great Room is an award-winning flexible office operator in the Asia-Pacific with locations in Singapore, Hong Kong, Bangkok, and Sydney, including the iconic conserved Raffles Hotel and Eu Yan Sang Building.
Prior to The Great Room, Ms Ang headed real estate development at the SET-listed company, Country Group Development Public Company Limited in Thailand, and oversaw the development of Four Seasons Hotel, Four Seasons Residences, and Capella Hotel. Earlier in her career, she has spent time in Citibank and Credit Suisse in the areas of corporate strategy and M&A.
Ms Ang is on the board of SGX-listed United Hampshire REIT and has also served on the board of Country Group Development PCL in Thailand and Singapore charity, Playeum.
Ms Ang was named as Forbes Asia's Power Businesswomen 2019, Prestige's Women of Power 2022, and currently serves on the Executive Committee of the Young Presidents' Organisation. In addition, she was also a mentor for 500 Startups and Young Women's Leadership Connection.
Ms Ang graduated with a Bachelor of Science in Architecture from the Bartlett School of Architecture, University College London, and a Master of Business Administration from Imperial College, London.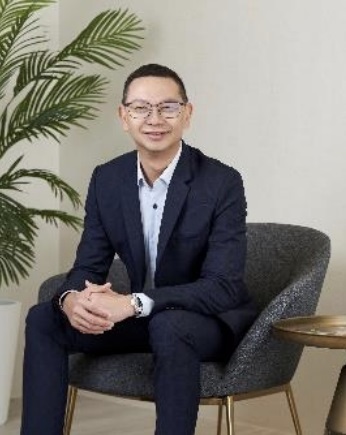 Mr Melvyn Yeo is the Founder and Managing Partner of Singapore-based TRIREC, which is the pioneer and leading venture capital firm that invests globally with a decarbonisation mandate driving the climate change agenda.

Mr Yeo started his career and spent more than a decade in Goldman Sachs (Asia) managing global multi-asset portfolios and was also a senior member of the equity derivatives team. He then co-founded Thirdrock Group, the leading Singapore-based multi-family office investment firm which was acquired by UK-based Schroders in 2019. He was the Deputy Head of Wealth Management (Asia), Chairman of the Asia Investment Committee, and was on the boards of the Singapore and Hong Kong entities of the firm's wealth management business during his tenure at Schroders.

He is a Council Member of the Sustainable Energy Association of Singapore (SEAS) and is the Chairman of the Sustainable Energy StartUp Network. Mr Yeo serves as a Strategic Advisory Board member of the Accelerate Blue Fund of the University of Michigan that is dedicated to bringing the research and development of technologies within its faculties across disciplines to commercialization.

Mr Yeo served as a District Councillor for 6 years in the Environment Functional Committee with the South West Community Development Council. He also served as a Technical Advisor to the National Research Foundation Central Gap Fund for 2 years. Mr Yeo sat on the board of Sunseap Group and was also a member of the firm's audit & risk, remunerations, and executive committees.
Mr Yeo graduated with a Bachelor of Business Administration from the University of Michigan Ross School of Business.

Re-appointed Members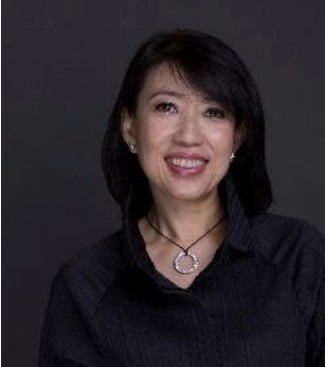 Ms Angelene Chan is the Chairman of DP Architects.
Prior to her current role, Ms Chan was the CEO of DP Architects from January 2016 to January 2021. She was instrumental in steering the company strategically towards greater international presence, and higher design and service delivery benchmarks through specialisation and use of technology. As Chairman, she continues this critical work, ensuring that DP's strategic roadmap aligns with the growth of DP's global and specialist offices to meet the firm's vision and goals.

Ms Chan is a leading architect who was in 2015 conferred the President's Design Award (P*DA) for her design of Sunray Woodcraft Construction Headquarters, and named the P*DA Designer of the Year, Singapore's highest design accolade, in 2018 by President Halimah Yacob. Her notable works include The Dubai Mall, the transformation of Wisma Atria shopping mall along Orchard Road, and Paya Lebar Quarter.

Ms Chan sits on the Board of Building and Construction Authority of Singapore, the Sentosa Development Corporation, National University of Singapore Board of Trustees, World Community of Christian Meditation Board of Trustees, World Community of Christian Meditation Guiding Board, Dover Park Hospice Governing Council and is Chairperson of its Building & Development Committee.

Ms Chan graduated with a Bachelor of Architecture (First Class Honours) from the University of Adelaide.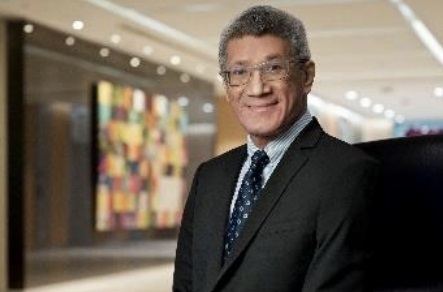 Mr Cheung Pui Yuen is the Reputation and Risk Leader at Deloitte SEA.
Prior to this appointment, Mr Cheung had assumed various leadership roles in Deloitte, including the CEO of Deloitte Singapore from January 2019 to May 2023. He was appointed as the Singapore Audit & Assurance Leader in 2007, the Audit & Assurance Regional Managing Partner for Deloitte Southeast Asia in 2011, and the Singapore Deputy Managing Partner in 2016.

With more than 30 years of public accounting experience, Mr Cheung has led major audits, advised on public listings, and performed acquisitions and due diligence reviews for many prominent organisations.

Mr Cheung is Chairman of the Accounting Advisory Board of NUS Business School and Divisional President of CPA Australia (Singapore Division), and Chairman of its ESG Committee. He also serves on the Singapore Medical Council's Complaints Panel, the ISCA's Investigation and Disciplinary Panel, and the Singapore Institute of Technology's Industry Advisory Committee (Accountancy Program)
Mr Cheung graduated from the National University of Singapore with a Bachelor of Accountancy. He also obtained Master degrees from the University of Cambridge and the University of Southern Queensland.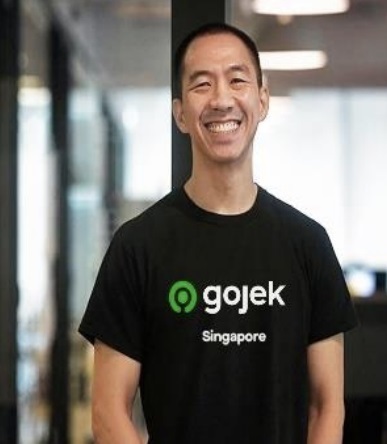 Mr Lien Choong Luen is the General Manager of Gojek Singapore and also oversees the Driver Platform.
In his current role, Mr Lien oversees Gojek's Singapore commercial operations and supports its driver strategy across all markets. Prior to this, Mr Lien held leadership appointments in both the public and private sectors. He started his career in the SAF as a Special Forces officer, and was Assistant Director at the Future Systems Directorate as well as a battalion commander. He then joined McKinsey in China, before working with governments and public sector agencies as the SEA head of the McKinsey Centre for Government. Mr Lien was also a strategy consultant at the National Research Foundation Singapore, where he supported the innovation efforts of the organisation.
He is President of the Singapore Athletic Association and a board member of Banyan Tree Holdings Limited, Singapore Centre for Social Enterprise (raiSE), and IMDA's Steering Committee for the Digital for Life Fund.
Mr Lien has a BA (Applied Mathematics) from UC Berkeley, a MA (Pure Mathematics) from Cambridge University, as well as an MBA (Distinction) from the London Business School. He was the top graduate from the Malaysia Command and Staff College and graduated with High Distinction from the University of Malaya in Strategic Studies.
………………………………….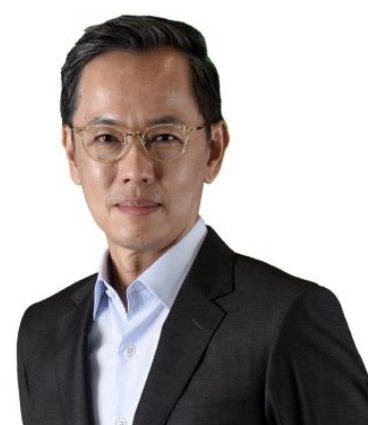 Mr Calvin Phua is the Deputy Secretary of the Ministry of Law.
He is responsible for policies and initiatives to build a trusted and effective legal system in Singapore, strengthen Singapore's legal services and intellectual property hub, and optimise the use of State land and properties.

Mr Phua has served at various agencies in the Public Service. At the Ministry of Transport, he drove efforts to strengthen the competitiveness of Singapore's aviation and maritime hubs. He also served at the Ministry of Education, and taught at two secondary schools. Outside the Public Service, he worked in financial services consulting in the US.

Mr Phua also serves on the board of various alternative dispute resolution organisations.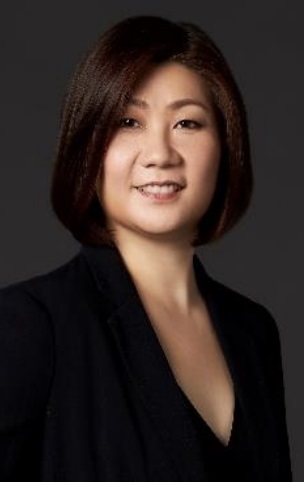 Ms Angeline Poh is Mediacorp's Chief Customer and Corporate Development Officer.
In her dual portfolio appointment, Ms Poh oversees Mediacorp's corporate-wide strategic projects and initiatives, together with its customer engagement and programming across multiple platforms. She also leads the Singapore Media Academy.

Before joining Mediacorp, Ms Poh was the Assistant Chief Executive Officer (Industry Development Group) of the Infocomm Media Development Authority (IMDA), where she led IMDA's effort to develop a vibrant infocomm and media ecosystem. She also oversaw the development and implementation of Singapore's public service content strategies and initiatives.
Ms Poh was the Managing Director of McGraw-Hill Education (Asia) before joining IMDA. In this role, she led the growth and digital transformation of the company's business in Asia across the Higher Education, School & English Language Training as well as Professional & Medical lines of business. She started her career at the Singapore Economic Development Board.
Ms Poh is a Board director of the Singapore Media Academy, Mediacorp TV Singapore Pte Ltd, as well as 1-Net Singapore Pte Ltd.
Ms Poh graduated from the Nanyang Technological University and was awarded the Lee Kuan Yew Gold Medal.