Home
> Articles > Press Releases >
2022
> Enhancements to Buona Vista and Commonwealth to Support Future Commuter & Traffic Demands
Enhancements to Buona Vista and Commonwealth to Support Future Commuter & Traffic Demands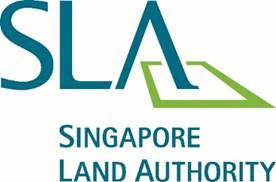 Works to enhance the road networks and commuter infrastructure in Buona Vista and Commonwealth will commence from 2024 to support new residential, business, and mixed-use developments in the area including Build-To-Order Projects in Ulu Pandan and Ghim Moh, Biopolis Phase 6, as well as One Holland Village. The works will improve the traffic flow and walkability in the area in view of future commuter and traffic demand.
2 When the works are completed by 2028, residents in Dover, Ghim Moh, Holland Drive and Holland Avenue, as well as commuters and motorists can look forward to better intra-town and inter-town connectivity, shorter commutes, and safer barrier-free pedestrian crossings. Cyclists can also look forward to better connectivity, including to the Rail Corridor.
3 The Land Transport Authority (LTA) will be calling the tender in 2023 for these improvements:
Covered linkway from Buona Vista and Commonwealth MRT Stations to nearby bus stops;

Lifts at two existing pedestrian overhead bridges – one across North Buona Vista Road and another across Commonwealth Avenue;

Reconfiguration of footpaths and cycling paths, including ramps to connect Commonwealth Avenue and Commonwealth Avenue West to the Rail Corridor; and

Road enhancement at the junction of Commonwealth Avenue West, North Buona Vista Road and Commonwealth Avenue.
4 To facilitate works in the area of the junction of Commonwealth Avenue West, North Buona Vista Road and Commonwealth Avenue, a strip of land at the fringe of The Metropolis (mainly planting strip) of approximately 269.1sqm (approximately 1.5% of the total land area) will be acquired by the Government. Existing building structures will not be affected. The Singapore Land Authority (SLA) has gazetted the acquisition of the affected land today. SLA and LTA will work closely with the affected landowner and assist them through the acquisition process.
=== End ===
Issued by:
Land Transport Authority
The Singapore Land Authority
11 January 2023
Annex A – Map of Area on the Upcoming Works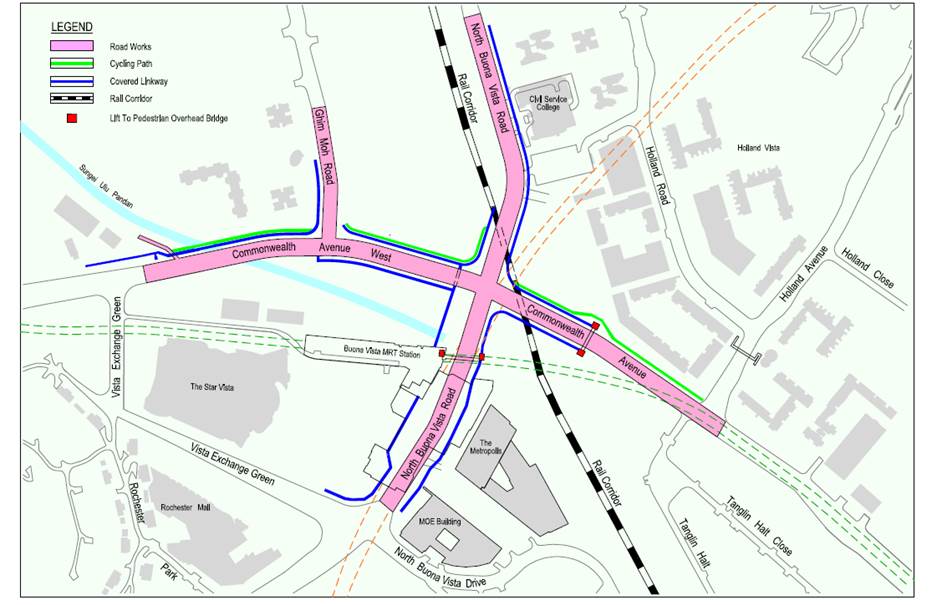 Annex B - Artist Impression of the reconfiguration of footpaths and cycling paths, including ramps to connect Commonwealth Avenue and Commonwealth Avenue West to the Rail Corridor