Profiles of new and re-appointed Board Members

New Members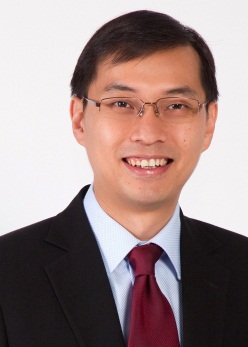 Mr Tan Boon Khai
is the Chief Executive of the Singapore Land Authority.
Mr Tan joined SLA from CapitaLand Limited, where he was with since 2010. In his time CapitaLand, he held several portfolios, including as Regional General Manager (Singapore and Malaysia) for The Ascott Limited from April 2011 to 2014.
Before joining the private sector, Mr Tan served as a Justice's Law Clerk and Assistant Registrar of the Supreme Court, as well as District Judge in the then Subordinate Courts of Singapore. In 2006, he was seconded to the Ministry of Health as General Counsel and Company Secretary of Ministry of Health Holdings Pte Ltd. His last appointment in the Public Service was as Deputy Senior State Counsel / Deputy Public Prosecutor in the Attorney-General's Chambers of Singapore. When he was District Judge in the former Subordinate Courts of Singapore, he also held concurrent appointments of Coroner and Deputy Registrar of the Subordinate Courts of Singapore, as well as Referee in the Small Claims Tribunal.
Mr Tan graduated from the University of Nottingham, United Kingdom in 1995 with a Bachelor of Laws (Hons) (First Class).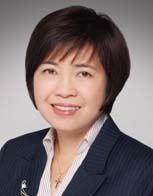 Dr Chong Yoke Sin
is CEO of Integrated Health Information Systems (IHIS), a subsidiary of Singapore's Health Ministry.
Dr Chong has 32 years' experience in the IT industry. She was previously CEO of NCS, the largest systems integration company in Singapore, and was instrumental in its growth as a regional IT company with businesses in China, Australia, Middle East and South East Asia.
Dr Chong is also vice-chair of the worldwide Healthcare Information and Management Systems Society (HIMSS) organisation for practising healthcare IT professionals, started in the US. She is also a Board member of the Republic Polytechnic, SG Enable and National Kidney Foundation (NKF).
Dr Chong holds a PhD in Chemistry and attended the Advanced Management Program of Harvard Business School in 1998. She is also a Certified Healthcare Informatics Management Professional (CPHIMS). She was awarded the NUS Outstanding Alumni Award in 2007.

Mr Philip Yuen
is the CEO of Deloitte Singapore.
Mr Yuen has over 29 years of public accounting experience in the United Kingdom and Singapore. He has extensive experience in the audits of multinationals and local companies in a number of industries. Besides advising companies listed on the Singapore Exchange, he has led teams in special investigation and system audits. In addition, he has performed acquisition and due diligence reviews of companies in Asia Pacific. Prior to being Chief Executive Officer, Mr Yuen held the position of Talent Partner and Chief-of-Operations.
Mr Yuen is also the President of CPA Australia Singapore Division and chairs the Banking and Finance committee of the Division. In addition, he sits as an Advisory Industry Committee Member of the Accountancy Programme of the Singapore Institute of Technology and was formerly a member of the Accounting Standards Council.
Mr Yuen has a Bachelor of Science (Honours) degree from the University of Liverpool, England. He is a Chartered Accountant of Singapore and a member of the Institute of Chartered Accountants in England and Wales. He is also a Fellow Member of CPA Australia.

Mr Mok Wei Wei
is the Managing Director of W Architects.
Mr Mok's numerous architectural projects have received both local and international critical acclaim, and have been featured in many regional and international publications. Amongst his more important works are the National Museum of Singapore and Victoria Theatre and Concert Hall, and many residential developments that have put him at the forefront of the architectural scene in Singapore. Mr Mok's works have also been exhibited internationally, at the Venice Architectural Biennale (2005 and 2006) and at the Aedes Gallery (2006 and 2013). In recognition of his contributions to Singapore's architectural scene, he was conferred the President's Design Award in 2007, the nation's highest honour for design.
Mr Mok is committed to the education of Singapore's young minds. He has been a part-time tutor at the Department of Architecture, National University of Singapore since 1992 and a member of the Advisory Committee for the Temasek Polytechnic School of Design from 1999 to 2003. He is also a member of various scholarship committees.
Re-appointed Members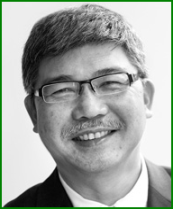 Mr Tham Kui Seng
is the Non-Executive Director, Straits Trading Company Ltd.
Mr Tham has considerable business experience, especially in the real estate industry with a strong management background.
Mr Tham served as Chief Corporate Officer of CapitaLand Limited from 1 September, 2002 to January 2009, where he was responsible for the corporate services functions of the group. He served as the Chief Executive Officer of CapitaLand Residential Limited, wholly-owned subsidiary of CapitaLand Limited from November 2000 to 1 July 2005.
He is currently a Director of Straits Trading Company Ltd, Banyan Tree Holdings Ltd, Global Logistic Properties Ltd, SembCorp Industries Ltd, Straits Real Estate Pte Ltd and Maxwell Chambers Pte Ltd. He is also a Member of the Housing & Development Board as well as a Corporate Advisor for Temasek International Advisors Pte Ltd.
Mr Tham is a graduate of the Oxford University, United Kingdom with a Bachelor of Arts (First Class Honours) Degree in Engineering Science and Natural science, 1979.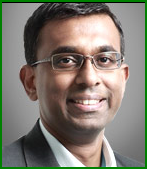 Mr Walter Fernandez
is the Managing Director of MediaCorp Press and the Editor-in-Chief of MediaCorp
A Singapore Press Holdings scholar, he started his career in journalism at The Straits Times as a reporter on the political desk covering major policy developments in Singapore. An honours graduate of the London School of Economics, he eventually became a senior correspondent on the newspaper's business desk, writing news analyses and features on policy and macro-economic developments. During his time at The Straits Times, he was also seconded to the Istana to serve as a research officer to then Minister Mentor Lee Kuan Yew to help him with his memoirs.
Mr Fernandez joined MediaCorp in October 2001 as the Night Editor at Channel NewsAsia (Singapore). He was responsible for its flagship local news bulletin Singapore Tonight. After three years, he moved to Channel NewsAsia (International) as its Executive Editor where he directed the news gathering of a team of correspondents around the world from Washington to Beijing.
In November 2006, Mr Fernandez joined TODAY, as its Editor. Since then, he has refocused its editorial direction, restructured the newsroom operations and spearheaded several revamps. In April 2012, he was promoted to Managing Director of MediaCorp Press, concurrently retaining his post as Editor of TODAY.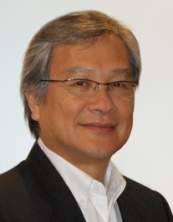 Mr Lai Huen Poh
is Managing Director of RSP Architects Planners & Engineers (Pte) Ltd.
Mr Lai is involved in a wide range of projects both in Singapore and internationally. Besides his professional qualifications, he is also a Singapore Chartered Engineer, member in Association of Consulting Engineers, UK Corporate Member for Institute of Civil Engineers, Corporate Member of Singapore Concrete Institute and Corporate Member for Singapore Structural Steel Society.
Mr Lai has served on several BCA committees such as Construction Best Practice, Structural Robustness, International Panel of Experts on Construction and Prefabrication Technology, Assessment Panels for the Construction Productivity Awards, Construction Excellence Awards, Design & Engineering Safety Excellence Awards and BCA-SGBC Green Building Individual Awards, culminating in his appointment to the BCA Board and BCA Academy Advisory Panel in 2011. He is also an advisor and external reviewer to the Nanyang Technological University, and was also appointed to the International Panel of Experts for BIM Technology and the Tender Evaluation Committee for the proposed Ng Teng Fong General Hospital and Jurong Community Hospital.
For his contribution to the nation through his service on the Strata Titles Board, the Ministry of National Development conferred upon him the Meritorious Service Award (Pingat Bakti Masyarakat) in 2011.