Home
> Articles > Highlights >
2021
> SLA to launch tenders for creative lifestyle uses to inject vibrancy to Gillman Barracks; Commercial art galleries offered new tenancies with longer upfront tenures
SLA to launch tenders for creative lifestyle uses to inject vibrancy to Gillman Barracks; Commercial art galleries offered new tenancies with longer upfront tenures
The Singapore Land Authority (SLA) will be launching new tenders for creative lifestyle uses to inject vibrancy to the commercial arts enclave at Gillman Barracks. This will commence with Block 43 with an approximate gross floor area (GFA) of 1,167 sqm, where interested parties will be invited to propose creative lifestyle uses. Such uses could include, but are not limited to, art galleries, co-working spaces, sports and wellness, F&B and retail. A smaller site at Block 9A, with a GFA of about 324 sqm, will also be tendered for F&B and retail use. (See site details in Annex A.) These tenders will support the introduction of innovative and new creative lifestyle concepts at Gillman Barracks that may drive constant traffic and footfall to the area.
2. A longer upfront tenure of five years, renewable for another three years (i.e. 5+3-year tenure) will be offered for the tenders. The tenders will be evaluated based on both Price and Quality, with a higher weightage placed on the Quality component to allow for more holistic assessment of proposals.
3. The Quality component of the tender will also take into consideration the proposal of green initiatives. This is part of SLA's effort to pursue sustainable developments within State properties, with Gillman Barracks to be the first sustainable and eco-friendly cluster managed by SLA. Green features in infrastructural enhancements such as energy efficient lighting and ventilation, operational supplies including biodegradable packaging, as well as curated programmes and activities to support sustainability initiatives are encouraged.
4. The tenders for Blocks 9A and 43 in Gillman Barracks, which are currently vacant, will be launched later this year. Interested tenderers may access http://www.sla.gov.sg/spio for more information on the tenders. (See site map in Annex B.
New tenancies for commercial gallery tenants
5. Set in a former military barracks dating back to 1936 and surrounded by lush tropical greenery, Gillman Barracks was launched in September 2012 with a vision to be Asia's destination for the presentation and discussion of international and Southeast Asian art. The National Arts Council (NAC) has been supporting the Gillman Barracks commercial arts tenants through programming efforts such as Art After Dark and successful editions of Singapore Art Week, alongside strong art market platforms such as boutique art show S.E.A. Focus.
6. SLA took over the lease and estate management of Gillman Barracks from JTC on 1 March 2020 and has been working with NAC to support existing uses and operations on ground. NAC has been working with the galleries on the programming of Gillman Barracks.
7. SLA has also announced that it will be granting new tenancies to all commercial gallery tenants in Gillman Barracks. The 11 commercial gallery tenants have been given the option of a longer up-front tenure of 5 years, renewable for another three years (i.e. 5+3-year tenure). If they take it up, their new tenancies will come into effect after their current tenancies expire on 28 February 2022. (See the list of commercial art galleries in Annex C.)
8. SLA Director of Business Planning & Development and Leasing Yap Eai-Sy, said: "We have engaged the commercial gallery tenants to offer them new tenancies in Gillman Barracks. This is an arrangement to support them while new tenders are launched to inject vibrancy to the area. The tenders are launched for the adaptive use of the vacant sites in Gillman Barracks, to bring in creative new concepts and enliven the area. We hope that the introduction of new attractions at the two non-arts blocks will also bring new visitors to Gillman Barracks to benefit the commercial gallery tenants."
9. NAC supports SLA's move to grant new tenancies to the commercial gallery tenants and to introduce complementary and creative lifestyle uses in Gillman Barracks. This commercial arts enclave will continue to be a magnet for art lovers locally and in the region. Visitors can look forward to a buzzing Gillman Barracks of pop-up exhibitions and a special public art project in January 2022 as Art Takes Over during Singapore Art Week.
F&B tenants in Gillman Barracks
10. There are six F&B tenants whose current tenancies also expire on 28 February 2022. SLA will launch an Expression of Interest (EOI) to determine if there is any market interest in their tenanted sites. The existing tenants will be given direct tenancy of their site if it is not triggered for public tender with an offer for the minimum commitment fee.
Issued by:
Singapore Land Authority
16 August 2021
ANNEX A
SITE DETAILS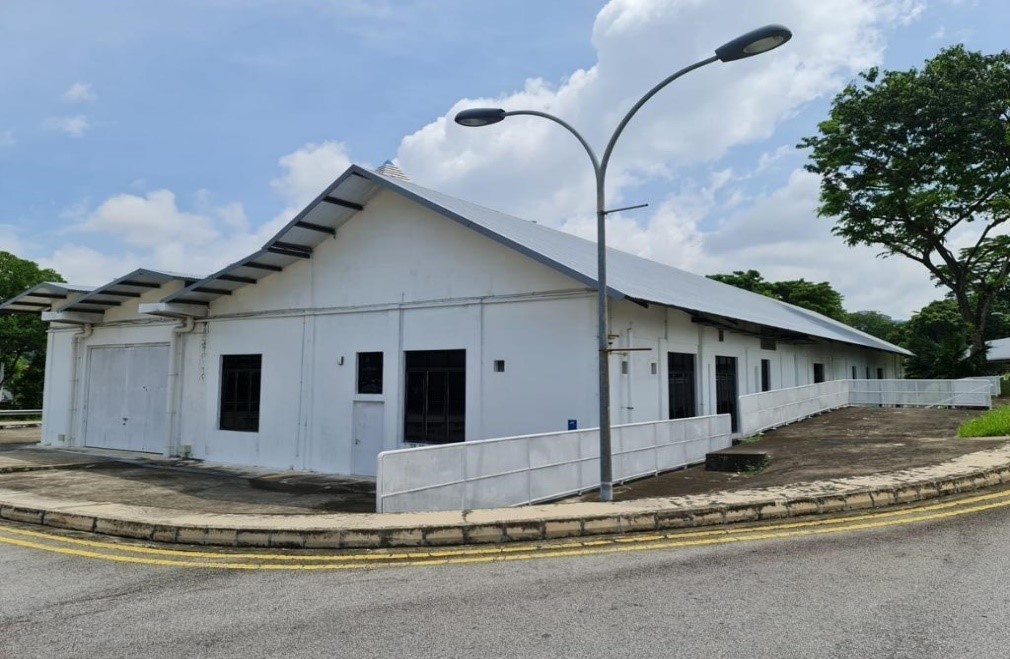 Block 43 Gillman Barracks
Site Area/GFA: Approximately 1,167 sqm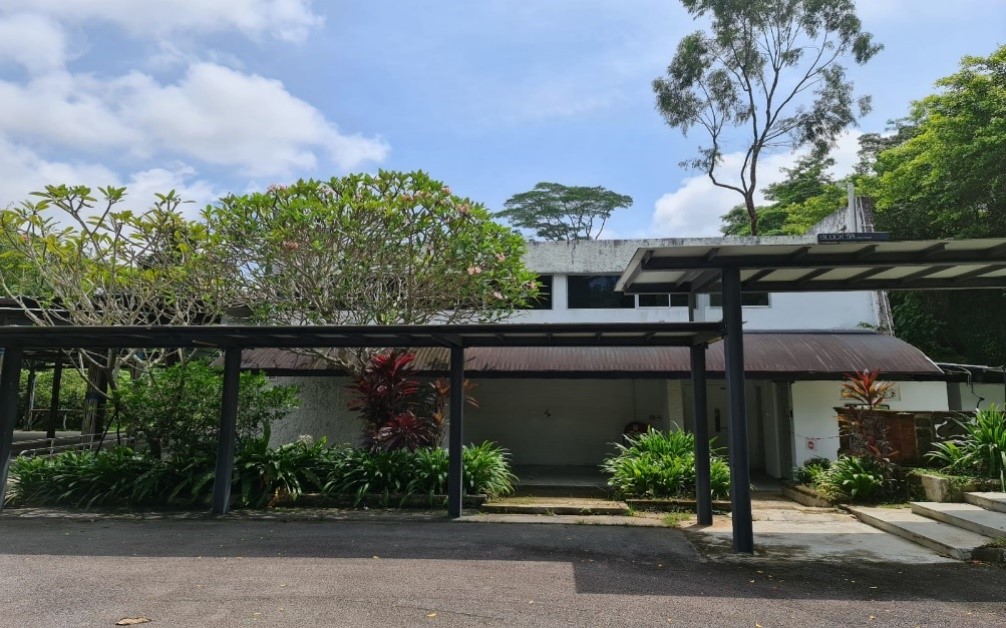 Block 9A Gillman Barracks
Site area: Approximately 1,700 sqm
GFA: Approximately 342 sqm
ANNEX B
SITE MAP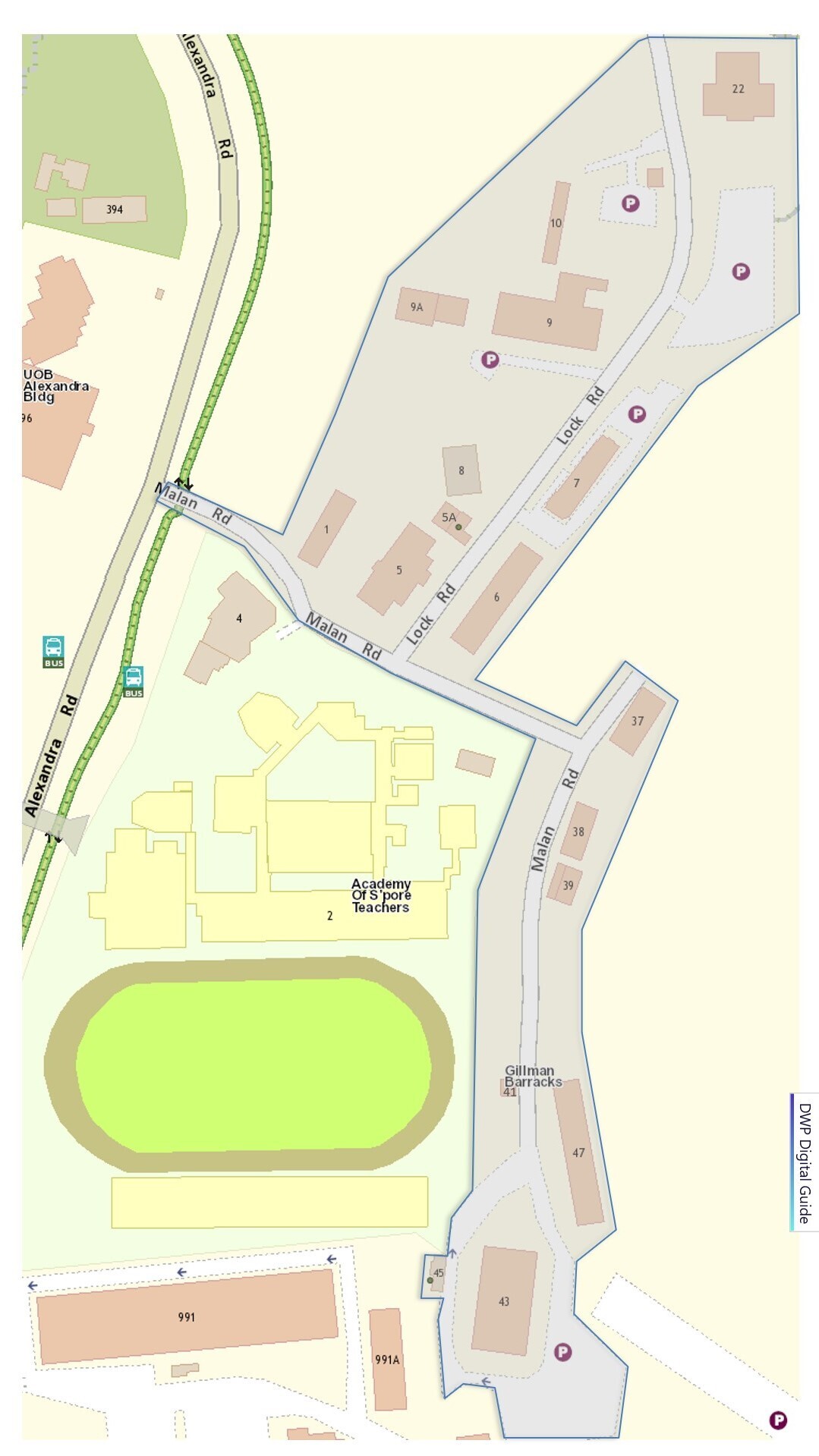 Site area: 65,702.70 sqm / 707,223.86 sqft
ANNEX C
LIST OF COMMERCIAL ART GALLERY TENANTS IN GILLMAN BARRACKS
| | | |
| --- | --- | --- |
| | ADDRESS | GALLERY NAME |
| 1. | 1 LOCK ROAD #01 -02 | FOST PRIVATE LIMITED |
| 2. | 5 LOCK ROAD #01-05 | SUDARAM TAGORE GALLERY PTE LTD |
| 3. | 6 LOCK ROAD #02-10 | MUCCIACCIA GALLERY PTE. LTD. |
| 4. | 7 LOCK ROAD #02-13 | OTA FINE ARTS PTE. LTD. |
| 5. | 9 LOCK ROAD #02-22 | SHANGHART PTE. LTD. |
| 6. | 9 LOCK ROAD #02-23 | YAVUZ GALLERY PTE. LTD. |
| 7. | 22 LOCK ROAD #01-34 | MIZUMA GALLERY PTE. LTD. |
| 8. | 22 LOCK ROAD #01-35 | THE COLUMNS GALLERY PTE. LTD |
| 9. | 47 MALAN ROAD #01-26 | RICHARD KOH FINE ART PTE. LTD. |
| 10. | 47 MALAN ROAD #01-25 | YEO WORKSHOP PTE. LTD. |
| 11. | 47 MALAN ROAD #01-04 | ART OUTREACH SINGAPORE LIMITED |