LAUNCH OF ONE HISTORICAL MAP
SLA collaborated with National Heritage Board (NHB) to launch the One Historical Map app in December 2015 to celebrate SG50. The crowd-sourcing app offers users a convenient way to compare modern Singapore streetscapes to those of yesteryears. Users could also contribute to the geographical history of Singapore by geo-tagging their personal photographs of Singapore and sharing them with the public.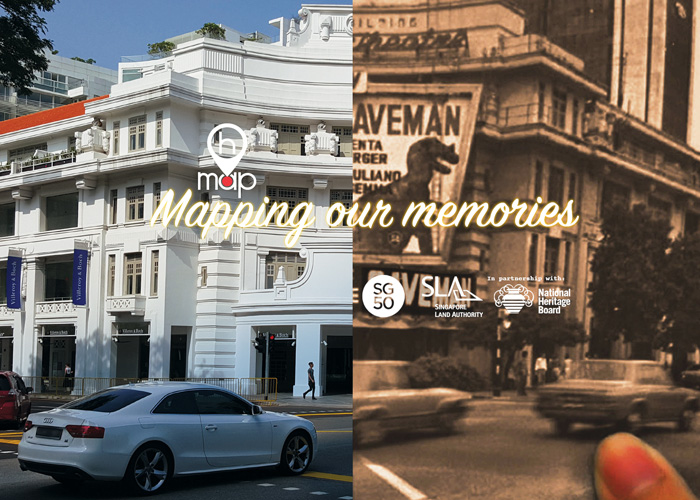 PRICE AND QUALITY TENDER WITH STB FOR BLKS 17 AND 18 DEMPSEY ROAD
SLA is committed to the continued optimisation of State properties to meet social and economic needs. In collaboration with Singapore Tourism Board (STB), SLA awarded the first Price and Quality (PQ) tender site at Blocks 17 and 18 Dempsey Road for retail and food and beverage (F&B) use. The joint effort between the SLA and the STB aimed to rejuvenate and strengthen Tanglin Village's position as a unique lifestyle enclave and encourage the development of interesting lifestyle concepts. The PQ tender was adopted to allow the Government to assess operators' bids more holistically in terms of the quality of their proposals.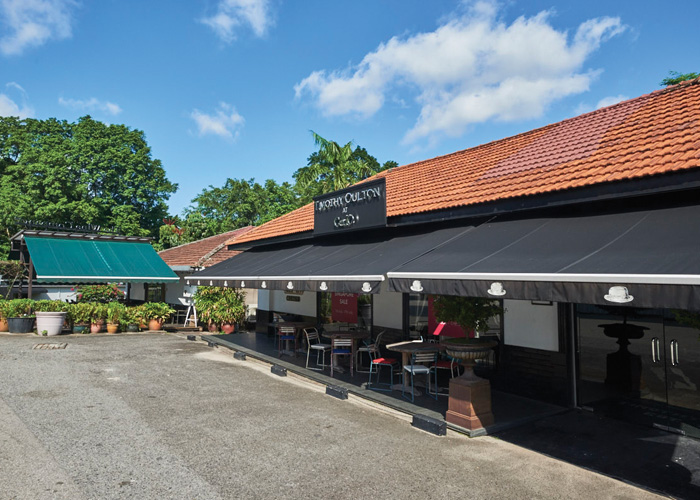 MOBILE MAPPING TO CREATE 3D MAPS
The first comprehensive mobile mapping project was commissioned in mid-2015 as phase two of the national 3D mapping project. This project was carried out to collect a ground-based laser scanning and 360 panoramic imagery dataset of approximately 6,000 km of roads. The data collected was used to create 3D models of road and street furniture.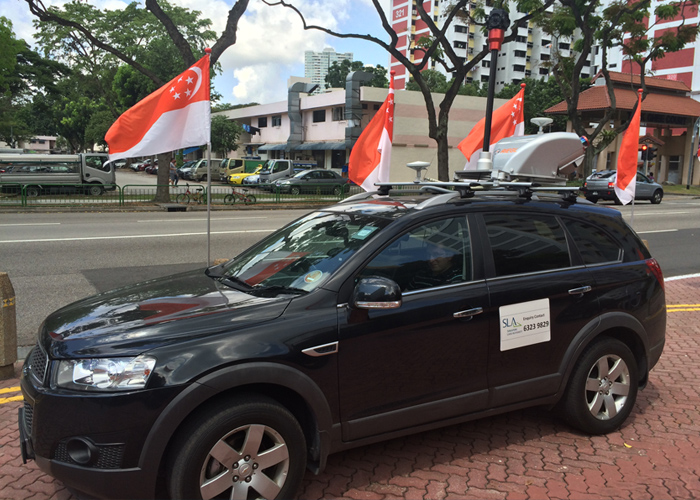 LAUNCH OF NEW SIRENT
SLA launched the new SiReNT system which has the capability to support Global Satellite Navigation Systems from Russia, Europe, United States, Japan and China. The new revamped SiReNT improves real-time high precision positioning, navigation and tracking and supports the autonomous vehicle initiative in Singapore.
LEGISLATIVE AMENDMENTS TO FACILITATE THE USE AND DEVELOPMENT OF UNDERGROUND SPACE
Amendments to the State Lands Act and the Land Acquisition Act were made to facilitate the Government's long-term planning for the use and development of underground space by clarifying the extent of subterranean land ownership and providing for the acquisition of specific strata of space. More extensive use of underground space in land-scarce Singapore will benefit all Singaporeans as surface land may be used for other purposes, such as parks and greenery, homes and offices.
SLA RANKED 2ND OF 28 PARTICIPATING AGENCIES FOR PRO-ENTERPRISE AGENCY AWARD AT PRO-ENTERPRISE PANEL (PEP) AND SINGAPORE BUSINESS FEDERATION (SBF) AWARDS
At the Pro-Enterprise Panel (PEP) and Singapore Business Federation (SBF) Awards Ceremony on 25 November, SLA received the PEP-SBF award for achieving 2nd place out of 28 participating public agencies based on a survey conducted annually to assess Government agencies with regulatory functions on how business-friendly they were. Our improvement from 3rd position in 2014 indicated that SLA was moving in the right direction towards the development of a stronger pro-enterprise regulatory environment in Singapore.