Meet a GeoTech: BuzzAR
In this "Meet a GeoWorks' GeoTech" series, we spoke to Bell Beh, Co-Founder and CEO of BuzzAR about her company, products and challenges faced.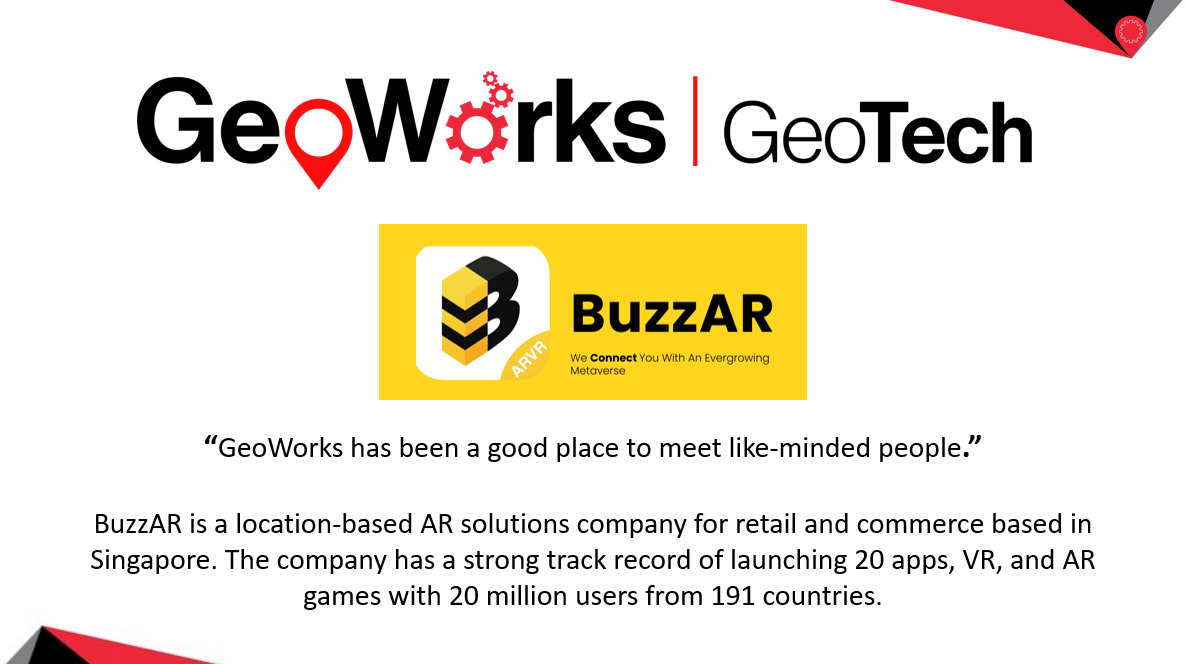 1. Tell us about your company and its solutions

BuzzAR is a location-based AR solutions company for retail and commerce based in Singapore. The company has a strong track record of launching 20 apps, VR, and AR games with 20 million users from 191 countries. Our vision is to connect the next billion users from all walks of life to co-create an inclusive metaverse where memes meet the Metaverse.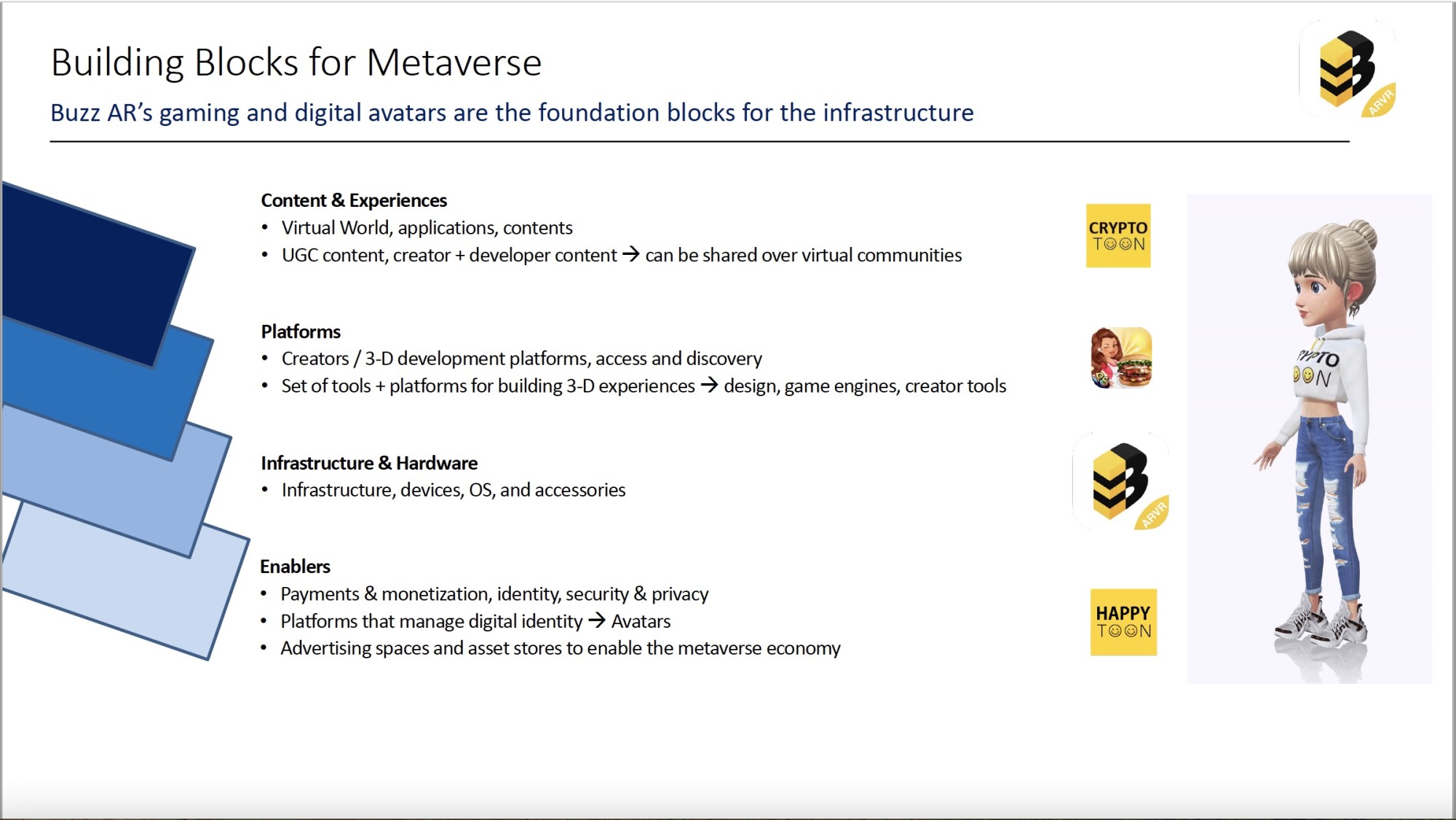 2. What is something about your company that the general public might not know about?
We merged 2 companies into 1 in Oct 2021, both the gaming arm and AR/VR arm.
3. What are some challenges you have faced in your work?
One of the challenges is educating people on the metaverse disruption. We need more people to adopt immersive technologies and benefit from it.
4. How has your experience with GeoWorks been?
GeoWorks has been a good place to meet like-minded people.
5. How does geospatial technology help you in your work?
We involve geospatial in networking, event contribution, co-creating the geospatial guidelines with other stakeholders.
6. Are there any challenges that come with working with geospatial technology?
Yes, getting opportunities to run private-public collaboration at scale. Lacking those opportunities would make driving mass adoption a challenge.
7. In your opinion, what skills are needed to work in the geospatial industry?
You will need a curious mind with creative hands, and the ability to grab more like-minded people to do it together. There could be a few good combinations for all other inventions.
8. Do you have any advice for aspiring entrepreneurs?
Keep 2-3 years of savings before you start any business.